I've decided to post soursop leaf tea recipe tonight since this is the time it is most beneficial. You see soursop leaf tea is a natural soporific so for those of you who have trouble sleeping this is a wonderful tea to make. But the medicinal uses of the soursop leaves does not stop there. The leaves also kills head lice and bedbugs. It is used as an analgesic (painkiller) and antispasmodic (supresses spasms) and in a number of ailments ranging from cough, fevers, indigestion and most of all cancer.
Soursop leaf Tea and Cancer
In my recent research online I came across some stunning evidence that soursop was effective against a range of cancer which included colon, breast, lung, prostate and pancreatic cancer. It was so effective against colon cancer that a certain chemical from the soursop had the ability to selectively kill colon cancer cells at almost ten thousand times that of Adriamycin, a common drug used as a part of chemotherapy. Wow, that is some strong stuff!
Soursop Is A Real Wonder
Further reading showed that soursop was a real wonder because of how it targeted only cancer cells and left healthy cells intact, unlike chemotherapy which destroyed healthy cells as well in its process and also had serious side effects such as nausea, vomiting, hair loss and weight loss. The article on cancer is a great read for anyone seeking a more natural approach to healing cancer. This though, comes with a disclaimer attached and it must be stressed that before attempting any alternative treatments that you consult your oncologist or health care provider.
Look at that! Right here right in my backyard I have this tree growing and I never paid attention to it; only when it bears fruit. This is one tree I have to learn more about because it has many medicinal uses that could save you from a trip or trips to the doctor. Just think about it. Would you prefer to spend $400. for a doctor's visit plus an additional $200. to buy tablets or just boil some soursop leaf tea for your ailment? I know what I would do.....Yawn!! Sleep is here and (No, I did not drink any soursop leaf tea ) I have to go before I ...strt... to... tipe ...............stup..................pid.......................sllll . Here's soursop leaf tea.
 Soursop Leaf Tea Recipe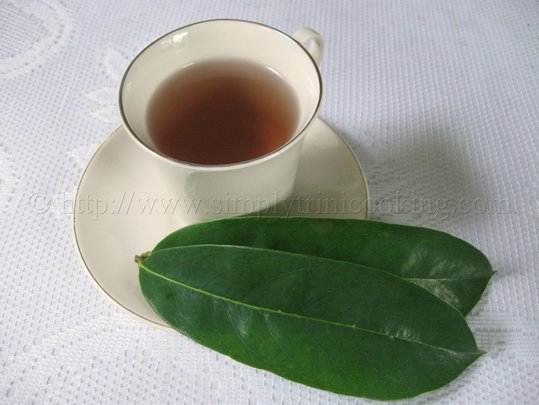 Soursop Leaf Tea
2 soursop leaves
sugar to taste
milk (optional)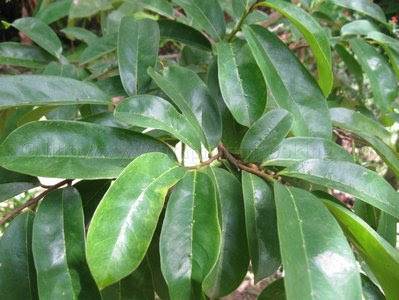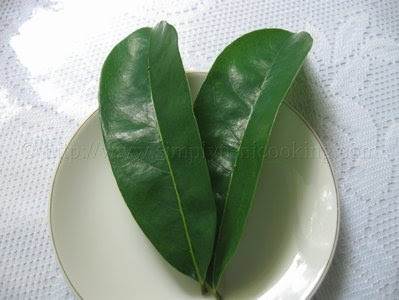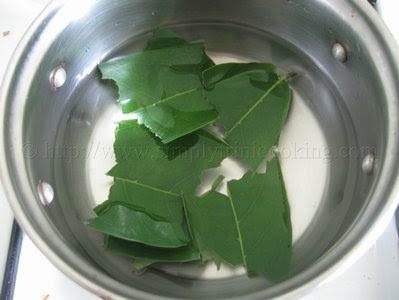 Pick two leaves and tear into a small pot of water.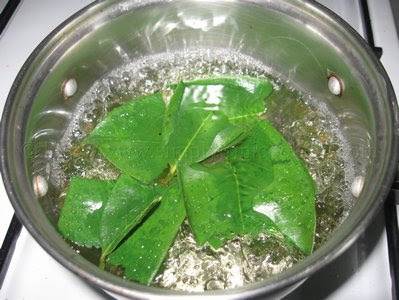 Bring to a boil.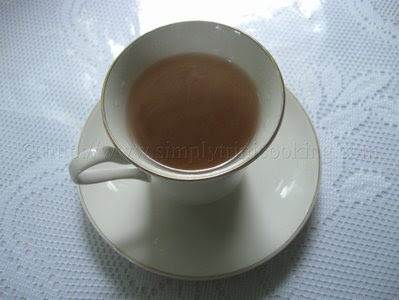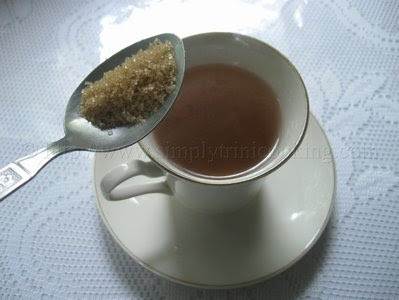 Add sugar to taste. Add milk if desired.
Well, I hope you liked my Soursop Leaf Tea recipe and if you did why not leave me a comment or two.
Print
Soursop Leaf Tea
Ingredients
Sugar to taste

Milk

optional
Instructions
Pick two leaves and tear into a small pot of water. Bring to a boil. Add sugar to taste. Add milk if desired.