Ever so often I like to research and muse about many food related topics. Here are my musings, research and commentaries. I hope you do find them informative and entertaining 🙂
Aloe Vera: The "Elixir of Longevity"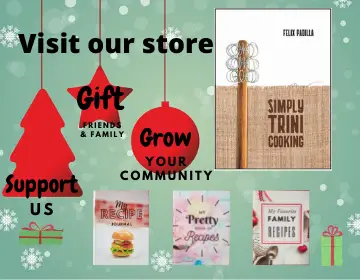 Bad habits that interfere with the food bill
Thinking about Health and Budgeting
Chadon Beni: Trini Herb Extraordinaire
Chadon Beni, our Wild Trini Herb
Coconut Oil: Oil From the Tree of Life
The Effects of Emotions I : Managing Your Emotions
The Effects of Emotions II : Emotion and Health
The Effects of Emotions III : Ten Methods to Handle Stress
You are what you eat... Really!
3 Tips when planning your Wedding Budget
10 Ideas to Stretch Your Wedding Food Budget
Developing Your Food Philosophy
10 Ideas to keep food safer and longer, naturally
10 things you need to know about losing weight
How Media Affects Food Consumption
Parang I: The Origins of Trinidad's Parang Music
Parang II: Folk Music of Trinidad
Click here for the full list of articles