Pomerac or Syzygium malaccense is a species of flowering tree native to Malyasia, Indonesia and Vietnam and has been introduced to many countries throughout the tropics, namely: many Caribbean countries and territories. Such as Panama, Costa Rica, Jamaica, Puerto Rico, Suriname, the Dominican Republic, Honduras, Guyana, Trinidad and Tobago, and Venezuela.
Common names
Syzygium malaccense has a variety of common names.  For example:some common names are: Malay rose apple, or simply Malay apple, jambu merah (Malaysian language, meaning "red guava"),  jambu bol (Indonesian, meaning "ball guava"), Otaheite cashew, pommerac (derived from pomme Malac, meaning "Malaysian apple" in French), water apple, mountain apple, pomarrosa or plum rose, and Otaheite apple ( in Jamaica).
Description and Propagation
The tree, its flowers and fruit, has been praised as the most beautiful of the Myrtaceae family.  It beauty lies mostly in its oblong shape and brilliant dark red colour.  Although some varieties do have white or pink skins the fruit is still considered beautiful to look at.   For this reason, it is fondly called "a local apple". However, the flesh is white and surrounds a large seed.
Additionally, this is an ornamental tree.   Notably, these trees thrives mostly in humid climates with an annual rainfall of 152 cm (60 in) or more. Also, it can grow at a variety of altitudes, from sea level up to 2,740m (8,990 ft).  Thus, the tree can grow to 12-18 m (39-59 ft) in height and so it is a good windbreaker.  It flowers in early summer, bearing fruit three months afterward. In Costa Rica, it flowers earlier, with ripe fruit in April. Coffee growers use the species to divert birds  (source).
Health benefits of Pomerac
This fruit has varied health benefits.  The medicinal properties of rose apples come from its leaves, roots, trunk or bark, fruit and seeds. The medicinal properties of pomerac can help treat or relieve: diabetes, dysentery, diarrhea, asthma, fever, itchiness and soreness of the eyes, certain discomfort in the liver, even fatigue. Some use them in treating headaches, constipation and cough.
Like most fruits, its fruit contains good amounts of anti-oxidants. It also has a high water content (91%), low in calories (25 kcal per cup) and carbohydrate (4.38%). It is a fair source of vitamin C (24.78%) (source).
Recipes We Love with Pomerac
We use pomerac in many ways such as in jam and jellies, juices, stewed sweets and pickles.  With this in mind, here are two recipes from our archives.   Enjoy them!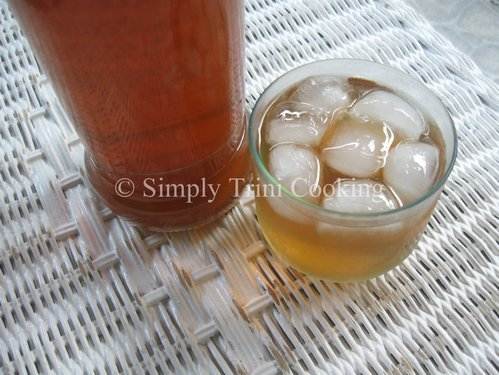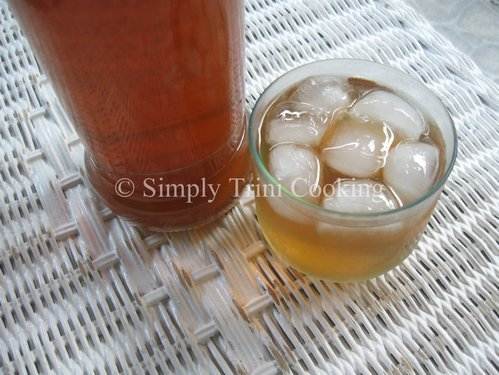 Reference:
Morton, J. 1987. Malay Apple. p. 378–381. In: Fruits of warm climates. Julia F. Morton, Miami, FL.