When I posted multigrain bread some time ago, a visitor to the site Sherril Ann Rossear ( Yes I remembered you Sherril) wanted me to post a multigrain hops bread as well. Well, I did not think of that, but I just loved the idea of a multigrain hops bread. I mean, the basic hops bread is mostly flour; though I did mention in the hops bread post about adding wholewheat, which would be good. I am thankful for such readers, most of you are very good at helping me get some really good ideas. I think this multigrain hops bread is a good idea health wise.
A Simple Multigrain Hops Bread
The multigrain mixture I used in this multigrain hops bread are: wholewheat flour, quick oats, sesame seed, flax seed, and wheat germ. At least that is what I have during this time. I think you can add other seeds if you have it, just remember it must be in a powder form. You want a light bread, so make sure the seeds are ground to a powder form before using.
Also, I am encouraging many of you who have a Kitchenaid mixer, you may give your wrist a little break by starting your kneading with the mixer. The mixer helps knead a very soft, stretchy dough. So you can perhaps make other things in the kitchen, or do your work at home, or even spend a little time with a child doing their schoolwork during this Covid-19 lockdown.
As you all know I am a teacher and I know the stress a lot of parents are having during this time. I couldn't even get time to post recipes. I was spending most of my time communicating with parents, children, and preparing the website I formed for my students. Anyway, the preparation time for this hops bread is cut down by a lot with the help of a Kitchenaid Mixer.
Such a Wonderful Crumb
The hops bread is light, the crumb is delicious and airy. One would think that it would be heavy, but grinding the seeds and oats to a powder form with my Magic Bullet really helps. You could taste the goodness of this bread. Now, I made this recipe many times, just never got a chance to take out the final picture. You know how that goes! Anyhow, here is a delicious variation to hops bread, hope you enjoy.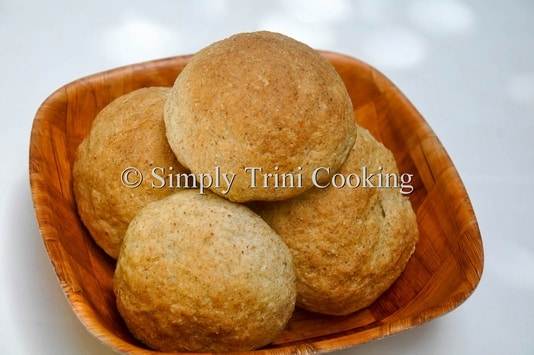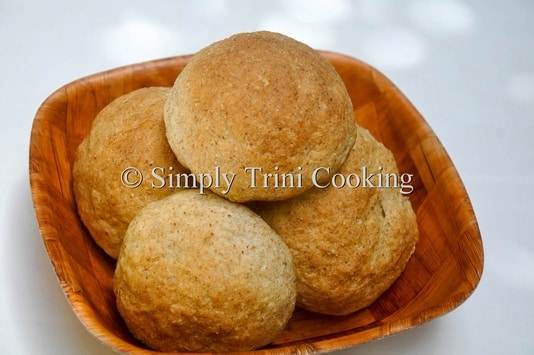 Multigrain Hops Bread
Ingredients:
2 envelops yeast (11g x 2)
2 ½ cups warm water
4 teaspoons sugar
1 teaspoon salt
4 cups all purpose flour
1 ½ cups wholewheat flour
2 cups multigrain mixture.
(½ cup fine powdered quick oats; ½ cup sesame seed, blended to form a fine powder; ¼ cup flax meal; ¾ cup wheat germ)
Direction:
Sift the flour in a medium-sized bowl. Add multigrain mixture. Add the sugar, yeast and salt.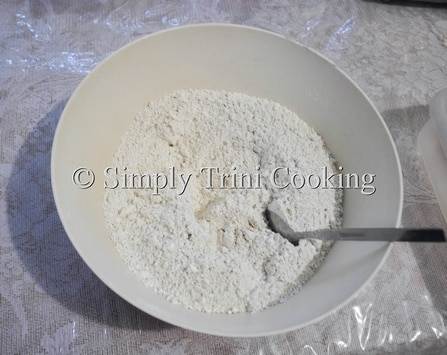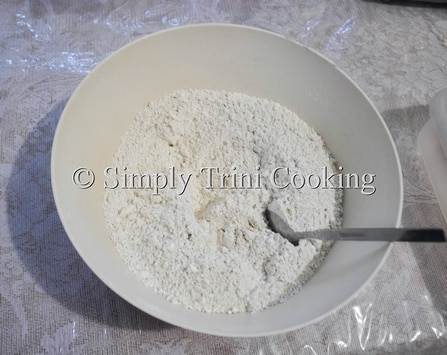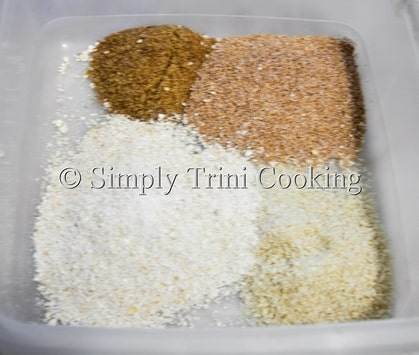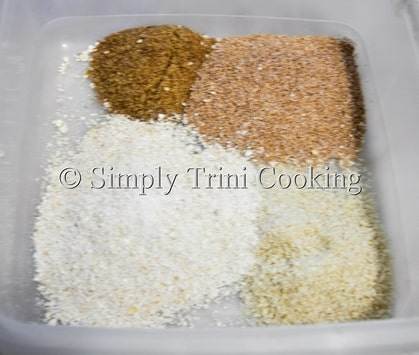 Mix the dry ingredients well. Form a well in the middle of the ingredients and pour the water all at once. Mix with a mixer of choice, or by knead by hand. Knead for 8-10 minutes, adding flour if necessary to a make a medium stiff dough.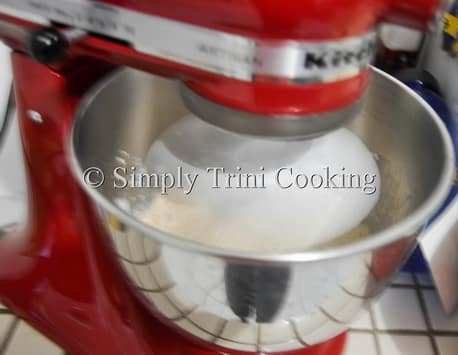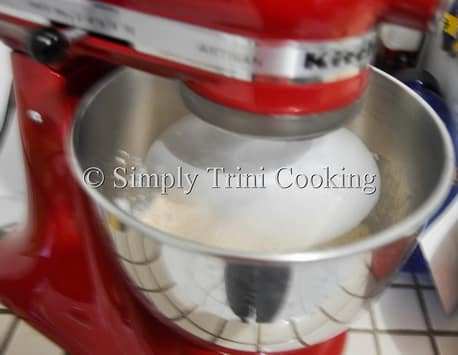 Grease the bowl and the top of the dough. Cover and allow the dough to rise for about 25 minutes. Punch down the dough and form into balls. Place on a greased tray and cover with a damp cloth, and allow to rise, unit it is double in size.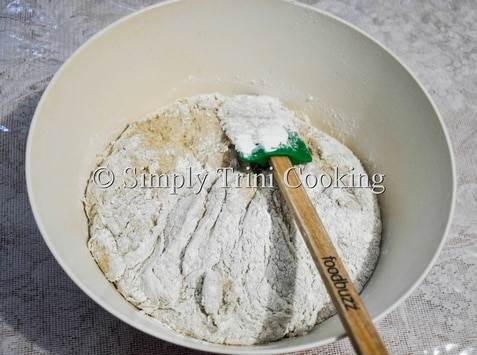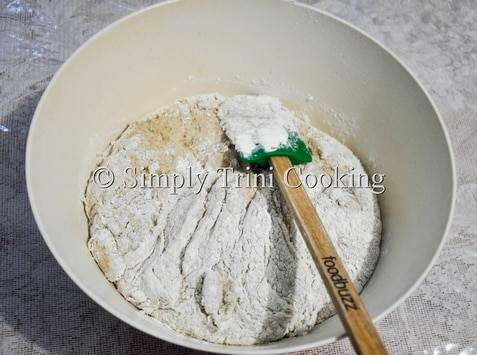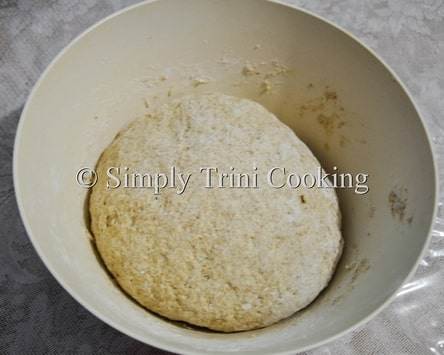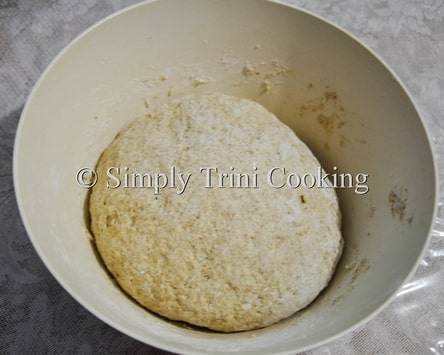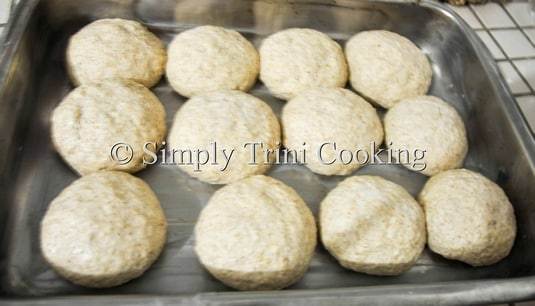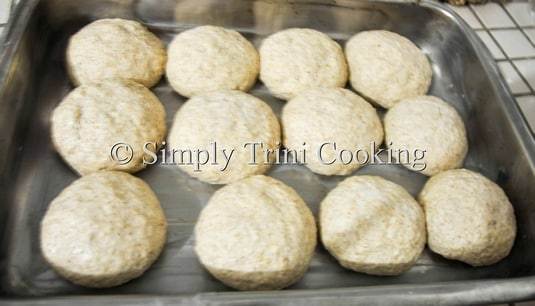 Bake in a preheated oven 350 degrees F for 20 minutes. Yields about 14 hops bread.
Note: If you want a softer crust, brush rounds of dough with salted water before baking.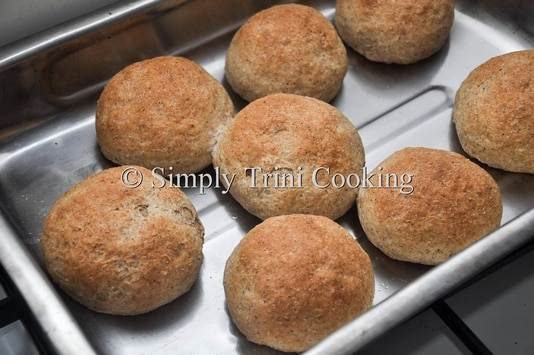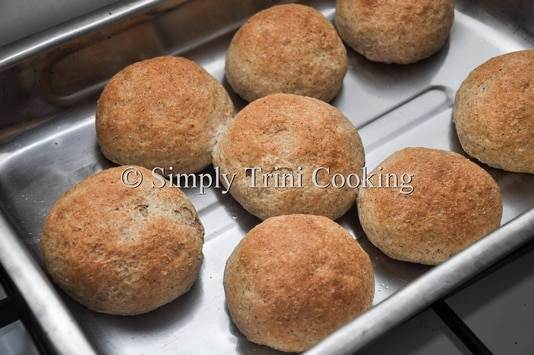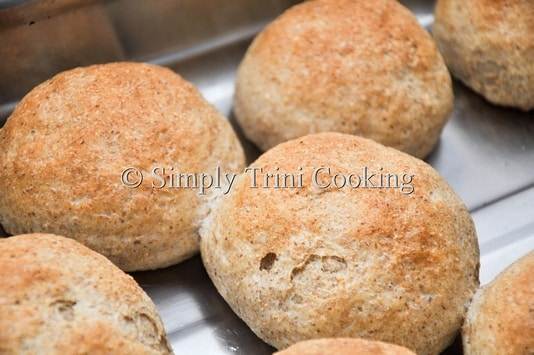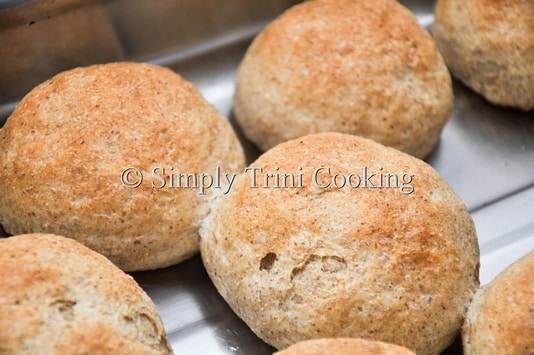 Absolutely delicious!
Well that's it for another wonderful recipe from us to you. Leave your comments below and of course more recipes to come. Really! they coming.
Before I go... Don't forget to check out our cookbook available on Amazon now in Print or ebook format.
Ah gone!