Mango kiwi sorbet was a wonderful wedding...Read on.
I'm always looking for new interesting ways of presenting fruits in recipes and when I picked up some Kiwi fruit at the supermarket the recipe adventure began. Through a bit of trial and error and some itching throats along the way from eating it not fully ripened I eventually had a recipe worthy of being posted.
Mango Kiwi Sorbet was just the thing and the two fruits went well together. It is a recipe that marries a foreign fruit and a local tropical fruit together and it is simply delicious. So, I know it is supposed to be welcomed between a diverse amount of readers.  But, don't take it from me try it out and taste for yourself.
This recipe was interesting to me because I'm not used to all those little seeds. Kind of reminds me of an advertisement for a denture adhesive where the old lady boasted that she didn't get any more kiwi fruit seed in between her dentures and gum. Lol. After eating kiwi I could actually understand what she was referring to....not that I wear dentures, lol 😀 The seeds could really be a pain when they get stuck between your teeth but it's all good. Wish there was a kiwi fruit deseeder maybe that would solve the seed dilemma 🙂
Inevitably, I acquired the taste for kiwi fruit and thoroughly enjoyed it in this recipe. So, before mango season ends try a mango kiwi sorbet especially on those hot evenings.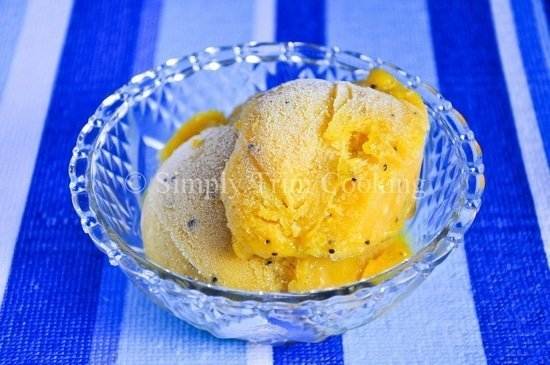 MANGO KIWI SORBET
⅓ cup granulated sugar
1 mango, peeled and seeded
2 ripe kiwi fruit
¼ cup lime juice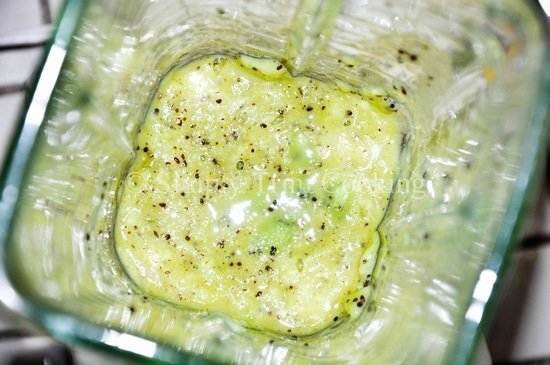 Blend the ripe kiwi in a blender.
Note: Make sure the kiwi is ripe and soft to the touch. If it is green it is more likely to itch the throat or cause some allergic reaction.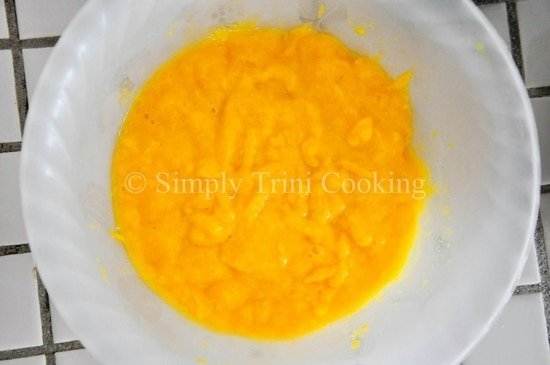 Blend the mango.
Chill overnight. Then blend the kiwi, mango, juice and sugar together.
Freeze again before serving. Yields approximately 2 servings.
Print
Mango Kiwi Sorbet
Ingredients
⅓

cup

granulated sugar

1

mango

peeled and seeded

2

ripe kiwi fruit

¼

cup

lime juice
Well that's it for my mango kiwi sorbet, hope you liked it.
Ah gone 🙂