I first prepared this recipe for lunch, imagine ripe plantain pone for lunch. You see I really intended to prepare a plantain recipe, a casserole, for lunch but soon noticed it was more like a pone. It had the sweetness that is meant for breakfast... or dessert.
Nevertheless, I really enjoyed this ripe plantain pone and had to post it on the site. It is perfect for anyone on a Keto diet or a gluten free diet. As you may know, we are following a low carbohydrate diet these days. The challenge of this diet is that there are not much available to make loaves with, at least loaves with the texture we are accustomed to, as we presently don't eat grains. There are a few we can make on this diet, so you could imagine our joy to have a pone like this for breakfast or even dinner. Give me a chance, I could eat this anytime.
Lots of Plantain
The are a lot of plantains selling these days in the market, and it is one of the food items that's not expensive. Plantain is a fruit that is generally starchy. It is a favourite at home. I really enjoy plantain, I like it boiled and fried. As a matter of fact it is one of the few foods we can eat under this low carbohydrate diet. It must however, be ripe. That is quite limiting, but when you have a goal to do something, a way must be found.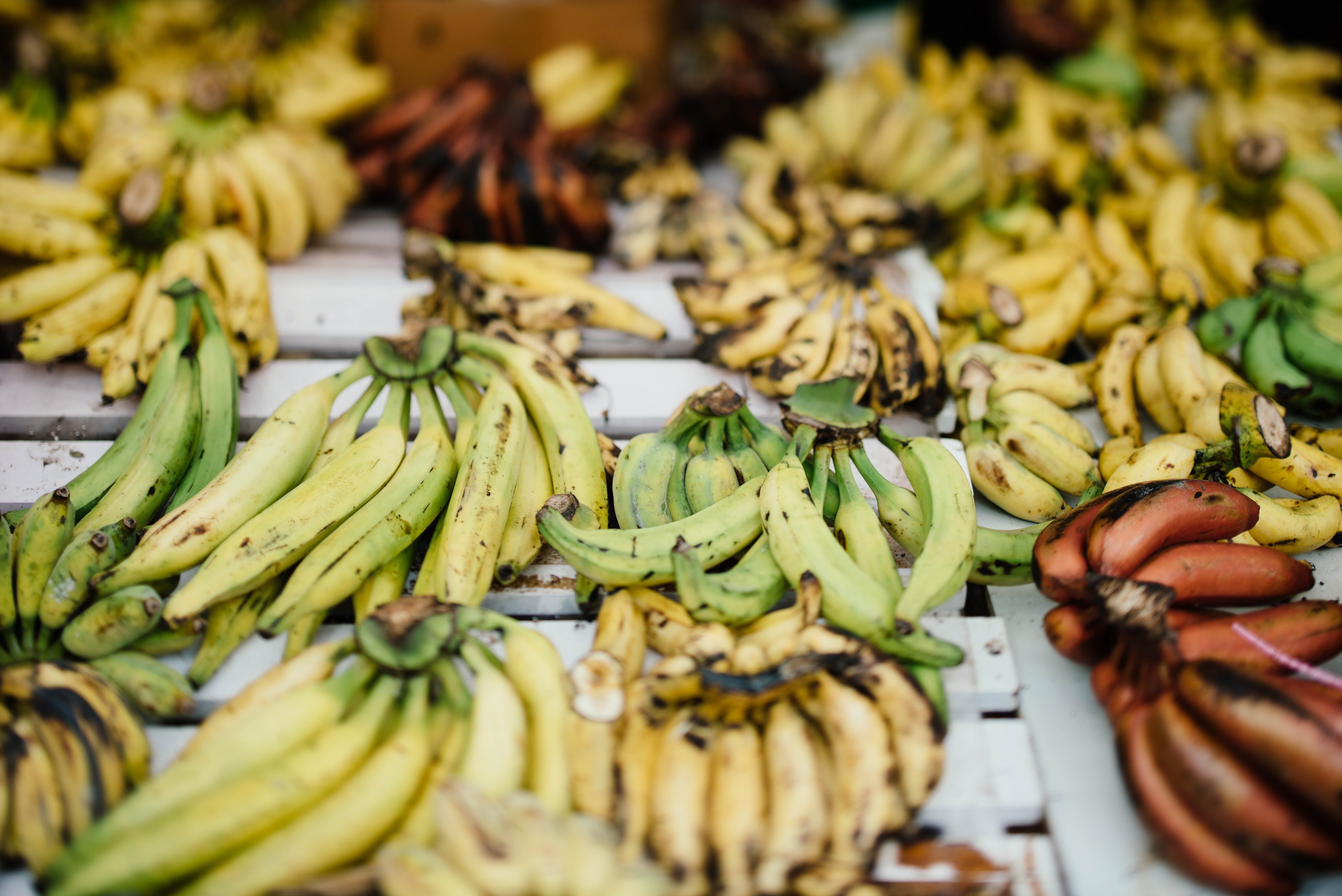 This recipe is just perfect if you also have "cooking bananas" that is ripe. You can tell a plantain is ripe by the many black spots on the thick yellow skin. However, if you really want to try this recipe and your plantain does not have much black spots, but its skin is yellow, you can still use it. I will explain this lower down.
Ripe Plantain Pone Recipe
This recipe uses a few ingredients and does not take long to prepare.
Ingredients:
3 large, very ripe plantains, unpeeled
2 eggs, beaten
½ teaspoon ground cinnamon
¼ cup coconut milk (optional, see below)
⅓ cup softened or melted butter/ghee
½ cup coconut flour
Variation: ½ cup cheese or raisins (optional)
Directions:
Preheat the oven to 350°F.
Bake the ripe plantains with the skin for 25 minutes. However, if the skin on yours is yellow but there is not much black spots you should boil them until they are well cooked through. Let them cool and then peel. Mash the plantains and add ground cinnamon, ½ cup softened or melted butter or ghee, beaten eggs, and coconut milk (if you baked the plantains). You will need the coconut milk if the mixture needs some more moisture. Mix together until well combined.
Variation: You may add the raisins or some of the cheese to the first mixture, before you separate the mixture. Note, the raisins will make the pone taste sweeter and the cheese will make it a bit more savory. Add the rest of the grated cheese to the topping.
Separate the mixture. set aside half. In a medium bowl and mix all the coconut flour. Combine well. Then grease a baking dish and add the mixture with the coconut flour first. Add the balance of the mixture and smoothen a bit with the back of a spoon.
Bake at 350°F for about 40 minutes or until golden brown and has left the sides. Serve.
That's it for this post. If you try this recipe, do leave your comment below. I like to hear from our readers. Also, note our Gourmand Award winning cookbook, with over 600 mouthwatering Trini recipes, is now available on Amazon. More recipes to come.