Emotional Health
Emotion and health is two topics everyone needs to consider when we are improving our emotional well-being.   Many people have overlooked the impact of emotion on health, and have placed the success on improved health largely on science. This overemphasis on science has led many, especially the layman, to overlook the impact of their general mood toward their own health. This perspective has nurtured a dependency of the passive patient on the doctor to solve all problems; such as body weight, and emotional problems. I hope this writing will help many come to develop a balanced view between the science of the mind and the body, and nurture and nature.
Emotional health or wellness refers to the feeling of hope, joy, and love towards oneself that opens one to interpersonal connections with others and positive activity. The opposite of emotional health or wellness is psychological distress. Psychological distress derives from anxiety, fear, and irritability. It generally surfaces when we are placed in a situation that increase uncertainty, and when a person feels they should respond in a fight-or-flight manner.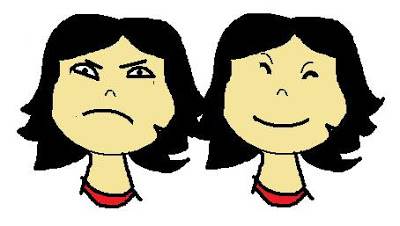 Threats to Emotional Health
When it comes to handling stress, we must consider that depression and anxiety are the two biggest threats to our emotional health. You can recognize these states with such symptoms as sweaty palms, cold sweats, shortness of breath, and a hard and rapid heartbeat. Depression and anxiety affect both men and women, but in different ways. Women are more likely to develop anxiety disorders, and men more likely to develop antisocial behaviours, and drug and alcohol problems.
Affects on Emotion and Health
Emotional activity does not produce in itself diseases. Our emotions are outcomes of environmental stimuli that help us react to new situations. There has been a lot of studies on emotional health and the studies suggest that unresolved negative emotions, such as anger, can trigger acute myocardial infarction (heart attack). Emotional stress caused from a family death, domestic abuse, severe arguments and financial loss can also trigger acute heart failure. Also, repressing negative emotions can cause an increase in blood pressure and decreased recovery from illnesses.
Most people afflicted with emotional stress are more likely to develop eating disorders so as to deal with their problems. Persons with eating disorders transfer their negative emotions to the food they eat. Among this there also exist low self-esteem.
The Effects of Negative Emotions
It is important to note that our feelings affect the way we process information. Negative emotions indicate that someone or something needs our attention; more information should be sought to solve the problem. Therefore, our actions should be done in a way to place equilibrium back in our life.
If we allow the negative emotion to become an obsession (to distract us from eliminating uncertainty) our stressful situation persists. We then communicate these negative emotions in subtle and overt ways in our interpersonal exchanges , such as disgust and rejecting people, and in intrapersonal ways. If we use a positive attitude, we subconsciously inform ourselves that we are making the right decisions and heading in the right direction. We become active rather than passive towards our health.
Positive Attitude, Positive Emotion and Health
These studies affirm one of the basic codes of preserving life: a positive attitude contributes to emotional health. It confirms that emotions of the mind can influence our health; the way we eat; longevity and whether we have an enjoyable and productive life. We need to remember that we affect our health with the choices we make daily and how we handle stress.
Having a positive attitude is important as it helps us be resilient.  Resilient individuals recover from emotional and physical stress a lot faster than individuals who are not so resilient. Positive can protect us as well from ill health and as a result we are healthier, happier, and more youthful looking.
I invite you leave your comments in the comment box below; tell us how you stay positive while handling stress and how it has a positive effect on your emotion and health.