Boiled corn and Roasted Corn Recipes
 In Trinidad we love eating corn - be it in soups, with other vegetables or just by itself. But the two popular ways to eat corn is either boiling or roasting it. When boiling, we like to add local herbs and seasonings, and at times for an added flavour, some people put a piece of pickled pigtail or smoked bone. The fresh corn on the cob boiled together with the seasonings is heavenly (you've got to try it).  
As for roasted corn on the other hand we enjoy it by placing it directly in the fire. Selected mature cobs are used; turning it frequently to prevent it from burning. This is a national delicacy and it is commonly sold at the roadside or highways where little makeshift stalls are set up. The corn is roasted on an open flame of a coal pot. The slightly burnt, smokey taste of the roast corn is an experience to enjoy. By the way, one more thing, try eating your corn with a piece of coconut, just like the Jamaicans do. You may just love the combined flavour in your mouth.
Here's boiled corn and roast corn.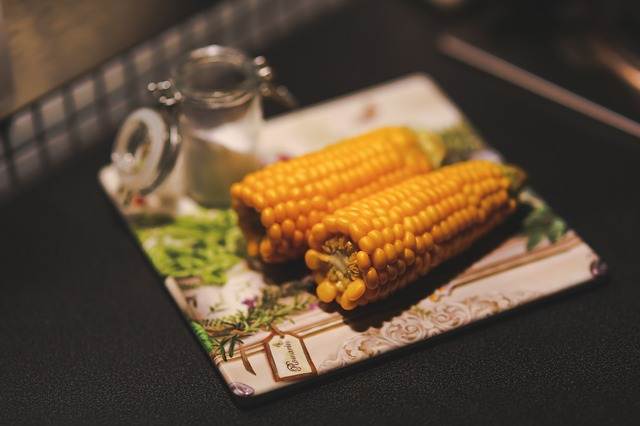 BOILED CORN
Water
Corn
Seasoning to taste
3 leaves chadon beni
In a large pot with enough water to hold the amount of corn you want to cook (the water should cover the corn). Bring water to a boil on high heat. Place fresh husked corn ears in boiling water. Add chopped fresh chive and celery for taste. Allow to cook for 3 to 4 minutes. (Please note that fresher corns take less time cook).
Some tips:
Salt toughens sweet corn when added to boiling water. However, a little sugar may be added to the water to boost the flavor.
Sweet corn will retain its sweetness much better if stored in the refrigerator in a plastic bag with its husk (for about 6-12months). Husk could then be removed just before preparing. Therefore, it is best to eat corn as soon as possible after it has been harvested.
The silk on the corn is removed best by using a damp paper towel. Moisten the paper towel. Hold the towel against the cob and move the towel down the cob slowly. The silk will stick to the towel.
---
ROAST CORN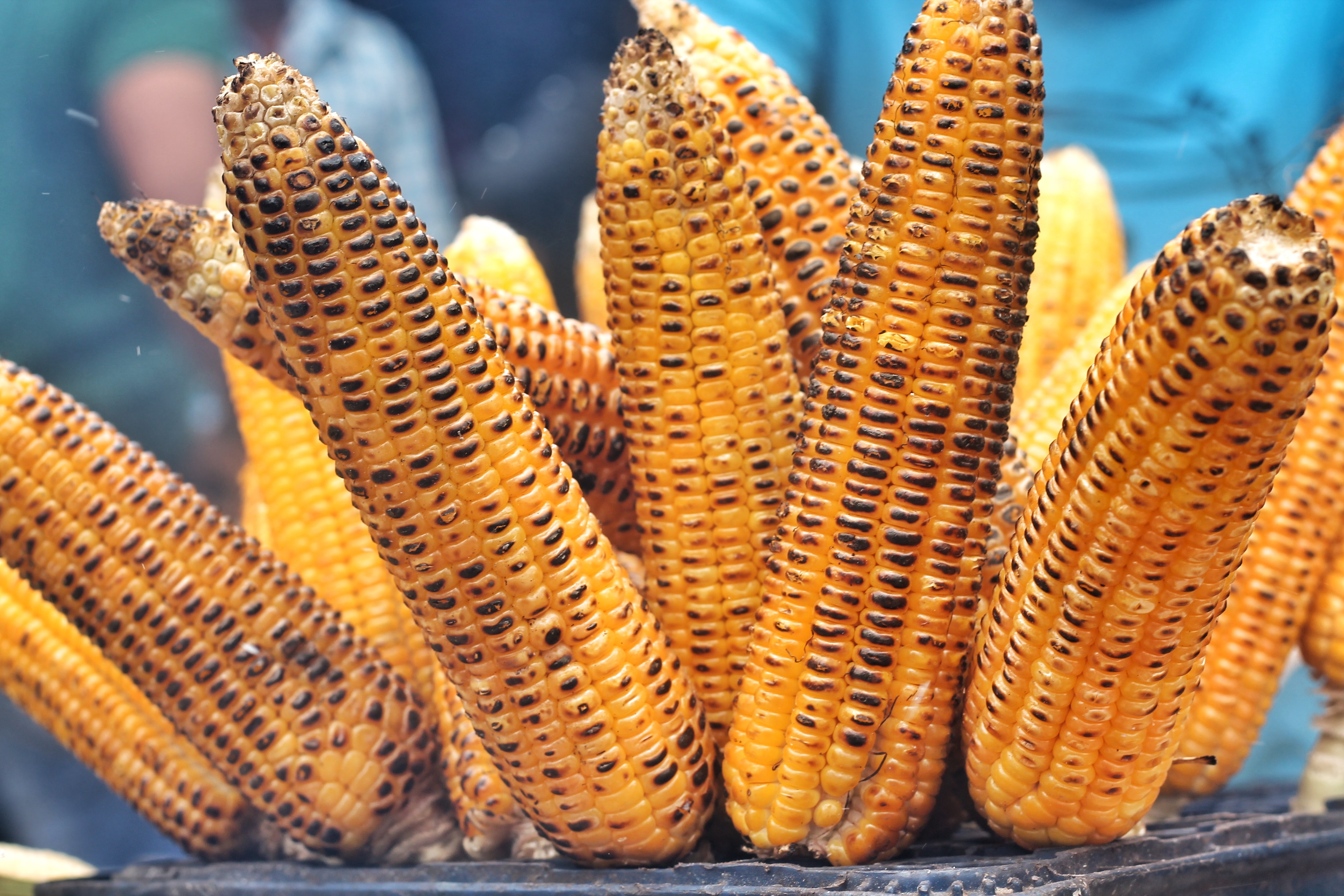 Select mature corn ears for roasting. Place corn ears over an open flame with tongs. Turn corn frequently until corn ears a cooked as desired.
Some important nutritional value of Corn:
191mg potassium
79mg phosphorus
4.7mg vitamin C
35.7mcg folate
167 IU vitamin A
1.5mg calcium
low in sodium and fat
high in carbohydrates
cholesterol free
One medium ear of corn yields:
75 calories
1g fat
2g dietary fiber
9g total carbohydrates
This was just a short post. See you next time.
.