This site is all about food, and it is only natural we would have articles that pertain to the kitchen and kitchen designing. Part of kitchen designing involves organization. An organized kitchen is a a room where the cook enjoys being in. There are a number of items every homeowner should have that makes cooking enjoyable. Here are 10 brilliant kitchen items you should have to help you organize your kitchen.
1. Cutting board with holder
A cutting board should be strong and last long. It should not crack easily and it should help you avoid cross contamination. These colourful cutting boards do just that. They are also well labeled. My favourite comes with a stainless steel holder.
There is another set of colourful cutting board that also comes with a strong, bamboo cutting board. It makes storages a whole lot tighter.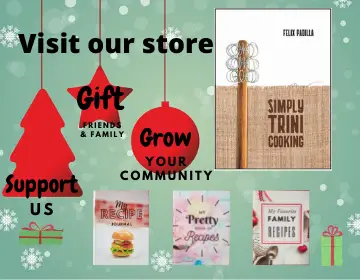 2. Utensil Organizer
A bamboo drawer organizer is the perfect way to keep cutlery neatly in a drawer. Organisers such as this also come in other colours. There are cheaper plastic versions, but I like the bamboo drawer organizer the most. This one is expendable. You could have 6-8 compartments. It also is stronger, last longer and easy to maintain.
3. Spice Organizers
If you have a lot of spices, you would definitely see the benefits of organizing the many bottles of spices. Bottles could be placed on a rack in drawers or turning trays on display in pantries.
In a reasonable size drawer, many small bottles of spices can be kept neatly. A pull out drawer of spices makes it easy to find the spice you are looking for.
4. Egg Holders
If you buy eggs that come in the those large board trays you would certainly be interested in an egg holder. I like the holders that will not take up too much space in the refrigerator and allow you to easily stack the trays. It should also have a protective covering. I don't like cracked eggs.
Anyway, I found these clear egg trays that are made of BPA food grade plastic with a top lid, dustproof and eco-friendly. It can hold 18 eggs. The trays can also be stacked.
5. Pan Organizer Rack
It is not easy to organize pots, especially heavy duty pots, in a normal cabinet. I found this pan organizer rack perfect for heavy duty pots, such as cast iron pots. The rack is adjustable to help you store various sizes of pots. You would not have to move a pot to get at another. Of course, you have to measure the height and width of your cabinet before you buy this organizer.
6. Under Sink Cabinet Organizer
Many times, items under a sink are neglected and hardly ever organized. An under sink cabinet organizer allows you to place the items into removable drawers. The items are easily visualize. These storage organizers can hold a bottles, tools, etc. They are not bulky as well.
7. Bread Box
I like baking and found this bread box a wonderful addition to the kitchen. It comes with a bamboo cutting board. This is a great way to keep your baked goods fresh. This box has air vent to help keep the bread from getting stale too quick. A bread box helps keep the kitchen countertops clutter free. So now you don't need bags for your baked goods.
8. Palm Pot Scrubs
I love the palm pot scrubs. The fiber is strong enough to clean heavy duty pots, pans and sinks; however it is flexible enough to clean vegetables such as carrots. The handle is made of bamboo and it is very easy to hold. You do not need to buy iron pot scrubs. There are also dishes to drain the scrubs.
9. Hanging Kitchen Trash Cans
Having things at hand is very helpful and can save a lot of time. This hanging kitchen trash can has an area to store the garbage bags as well. It can be folded to save space when not in use. Hang it conveniently on the kitchen cabinet doors, at work stations. It can hold 2.5 gallons of garbage. The cabinet doors should be less than 0.98 inches in order to hang this can.
10. Cutting Boards for Kitchen, Butcher Block
You could never go wrong with chopping boards. This chopping board or butcher block seems to be the ultimate chopping to have in the kitchen. It is large, 22"x16", 3.8 cm thick, and rectangular in shape. It comes with its own stainless steel collecting bowls. It is easy to maintain and keep clean because it is made entirely of bamboo. It is scratch resistant and durable. You will have this board for a long time.
If you like this article on items for an organized kitchen, share it with others and leave a comment here. We enjoy hearing from our readers.