After months of fans asking me to do videos, I have finally decided to start today and start with one of the most popular recipes on the site, pepper roti.  Pepper roti is really two buss up shut roti with a pepper filling in between.  It is usually eaten as "cutters" when drinking alcohol: similar to the geera pork and pig foot souse etc. It seems that the pepper has an effect on alcohol consumption: you take longer to get intoxicated.
The Burn of a Pepper Roti
Pepper roti also makes a wonderful spicy side dish. However, most people find this extremely hot and so I advice you to have a tall glass of milk on standby,  just in case the heat overwhelms you. Or, you can use less pepper when making the recipe.
Pepper Roti Video Recipe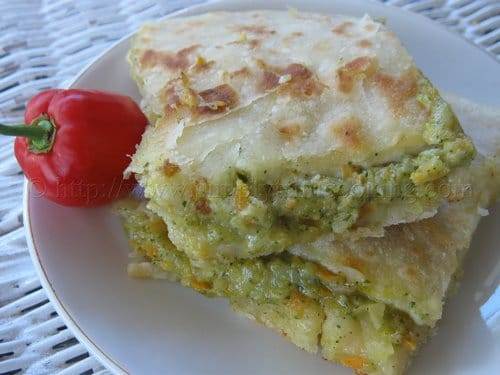 Click here to view step by step version of the written recipe.
This is the first of many video recipes to come. Enjoy and share with everyone. As usual leave a comment, tweet, like and... one more.... join the Simply Trini Cooking You Tube Channel.
This video recipe shows step by step details on how to make pepper roti.
Free Trinidad and Tobago Classifieds
Download our free toolbar
Join our Facebook fanpage
Subscribe to our Newsletter