Here is a recipe you should definitely try, goolab jamoon.  This seems to be a habit of mine every Divali: I always have a few posts to do in just one day. Last year I was busy and this year doesn't seem to be any different. So here goes....Goolab jamoon is another Divali recipe that we Trinis love to prepare.
As a boy growing up in a very culturally diverse village, celebrating Divali was commonplace. We all celebrated Divali in some way be it lighting deyas, bursting bamboo,  visiting Hindu friends to share a delicious vegetarian meal, or making some of the sweet meats or Mithai usually served at pujas.
Goolab Jamoon: For the sweet tooth
Like the Barfi, it is also milky and sweet.  Although I don't really have a sweet tooth, I'm a little partial to these Divali sweets. I can't explain it, maybe it's the ginger and elychee used in the recipes that entices me... I don't know, but they sure taste good.  So here's gulab jamun: another Divali sweet meat that I absolutely love and will be looking forward to tonight! 🙂
---
Goolab Jamoon Recipe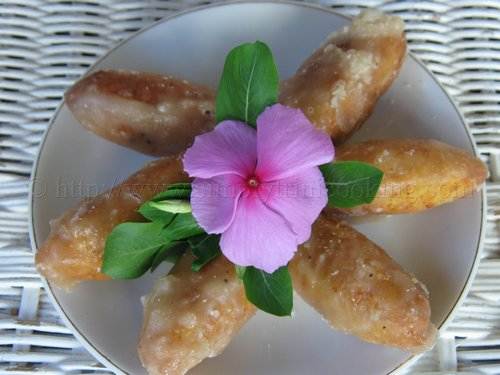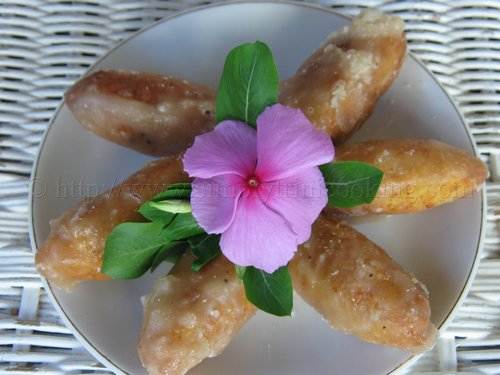 GOOLAB JAMOON
Ingredients:
3 cups full cream milk powder
¼ teaspoon ground elychee (cardamom)
1 cup flour
4 tablespoons condensed milk
1 cup butter, unsalted
½ cup evaporated milk
For syrup
2 cups sugar
1 tablespoon grated ginger
½ cup water
Direction:
Mix the butter, full cream milk powder, condensed milk, flour, elychee and (if necessary) a sprinkling of water until a crumbly texture is formed. Take up 2 teaspoons of the dough and shape in your hands.
Note: This is done by gathering a bit of the mixture in your hand and squeezing firmly. Don't forget to wet your hand before shaping.
Fry until golden brown.
and drain.
For the syrup, bring to a boil the sugar, water and ginger.
When the syrup looks thick, add the gulab jamun in small batches, to avoid breaking, and coat evenly with the sugar. The gulab jamun looks ready now.
Okay, as usual more to come. Can't talk too much 🙂 Ah gone!
Don't forget to leave your comment on goolab jamoon in the comment box below.
Yield approximately 55.