This multigrain loaf or bread was made especially for all those health conscious individuals who read my blog regularly.   Even if you're not as health conscious as you should be, this healthy multigrain bread can give you some variety in your daily nutrition. But, once you start eating multigrain breads you tend hardly to ever eat a white bread again….. unless it is homemade. 
Who could resist a homemade white bread hot from the oven with a little bit of butter? Not even me but that is always the exception.  Consequently, a multigrain bread can be homemade as well, if you are adventurous enough to try making your own multigrain bread.
But, as with everything new, it will take some practice. That's where we put in some time so there would be a shorter learning curve to achieving an almost commercial quality type multigrain bread. I say almost because you will not be adding preserving agents in your bread for a longer shelf life lol.
You can make a multigrain bread with any combination of some of these grains: oats, rye, barley, wheat, maize, buckwheat, sunflower seed, flax, and soya.  The balanced combination of these grains make a bread with a desired texture and flavour  that is quite filling. 
Not to mention, it is a good source of dietary fibre, carbohydrates and protein. But again, nutrition aside, just the thought of being able to make a bread as healthy as this, instead of buying it at an exorbitant price at the bakery is, for me, equally satisfying and easy on your pocket.
The Multigrain Loaf Recipe
Here is the multigrain loaf recipe.  I urge you to read the recipe at least three times then proceed carefully following the steps. Enjoy!

MULTIGRAIN LOAF
2 envelops yeast (11g x 2)
2 cups warm water
8 tsp. sugar
2 tsp. salt
1/4 cup softened butter
4 cups all purpose flour
1 1/2 cups wholewheat flour
2 cups multigrain mixture
Please note the following:…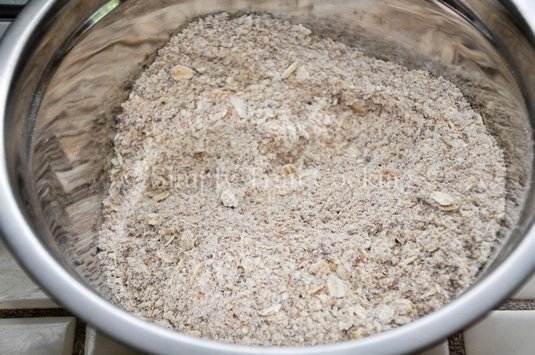 1. My multigrain mixture comprises of the following: 1/2 cup oats, 1/2 cup sesame seed, 1/2 cup flax meal and 1/2 cup wheat germ.  You can vary you grains accordingly.
2. Egg wash. Mix 1 egg yolk with 1 tbsp water and pinch of salt.  Whisk with fork.
3. Using a machine to mix and knead the dough makes it light and can help you save time and energy.  Use the dough hook to mix.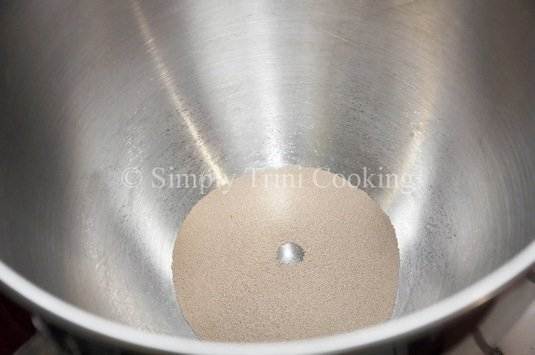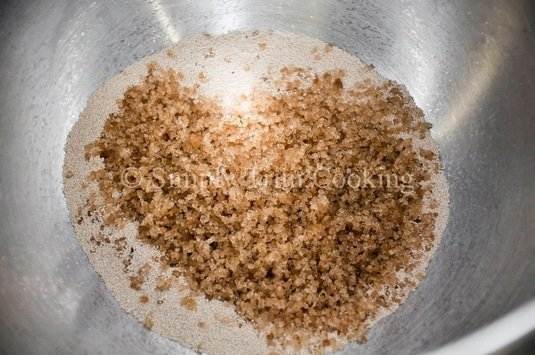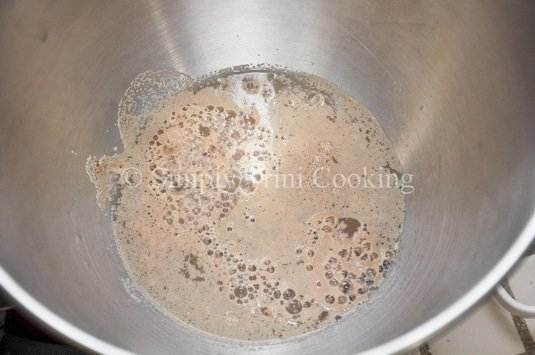 In the deep bowl add yeast, sugar and 1 cup water.  Mix.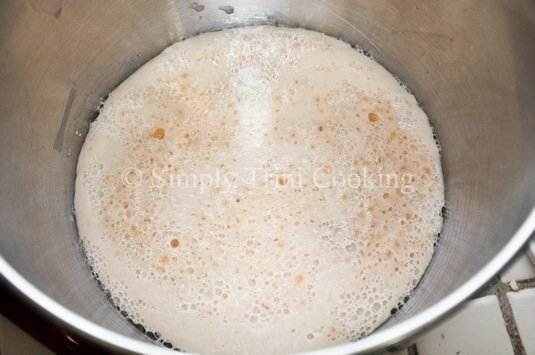 Set aside until foamy.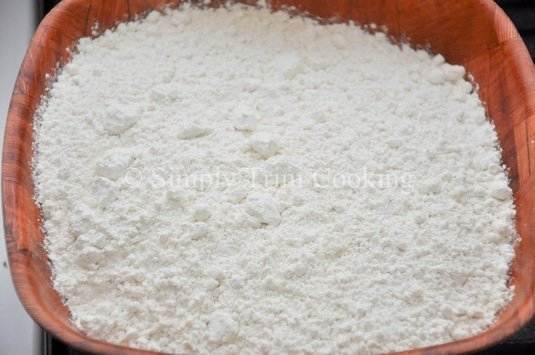 Sift flour and salt.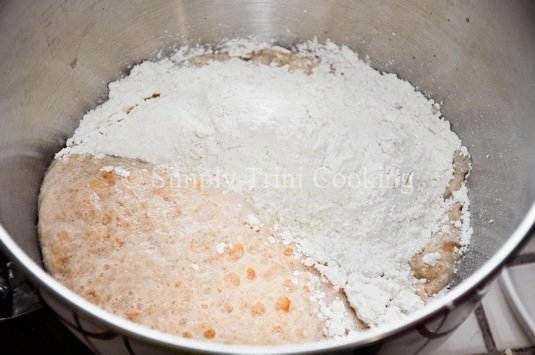 Add prepared yeast, multigrain mix, 3/4 of the flour…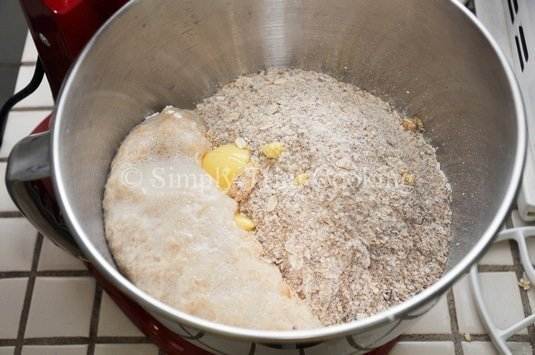 …softened butter and remaining warm water.  Mix together.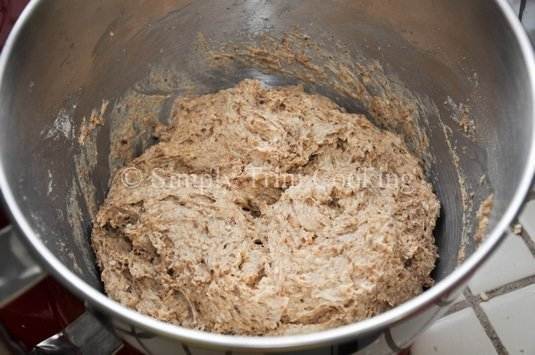 Mix with the dough hook, and add the remaining flour, a little at a time.
Work the machine until a dough forms and until the dough comes away from the sides
of the bowl and forms a ball around the hook.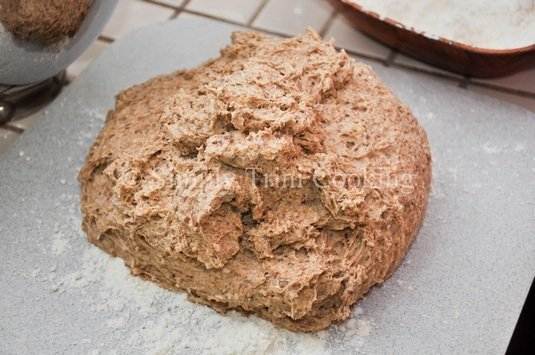 Remove and knead on a floured surface for about 3 minutes.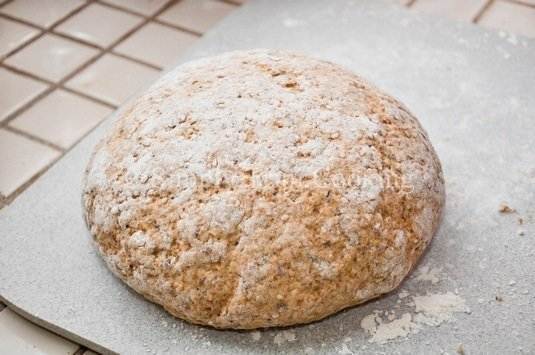 Shape into a smooth ball.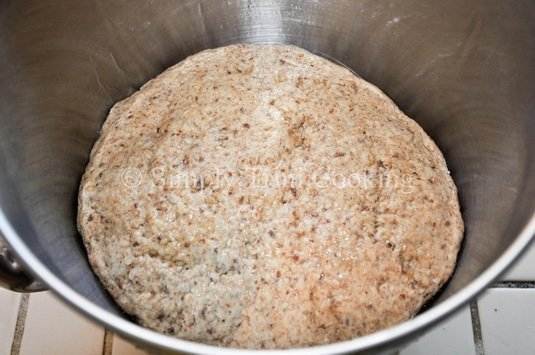 Roll the ball of dough lightly in an oiled bowl.  Cover with a damp kitchen towel
and leave to rise in a warm, draft free place ……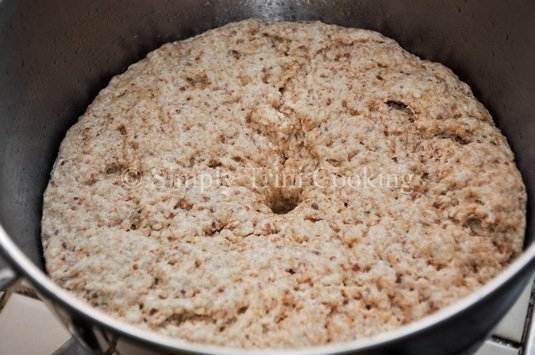 … until the dough is double its size or until an impression of a finger pressed into it remains.    This could take 1-2 hours, or a bit longer in a cooler place.  Punch down the dough and knead again and leave to rise for another 5 minutes before shaping.  Shape and place the dough in a well-greased baking pan (12″ x 6″ x 3″).   Cover and leave to rise .
Carefully sprinkle oats and sesame seed on the loaf.  (Other seeds can be fennel, caraway, poppy, and sunflower).  Glaze the loaf for a shiny or matte finish…  Brush the loaf  with egg wash (see note 2 above) just before baking and 10 minutes before the loaf is done baking.
Preheat oven to 200 degrees F or 95 degrees C.  Bake at an increased temperature, 375 degree F until golden brown or when stuck with a knife or skewer comes out clean.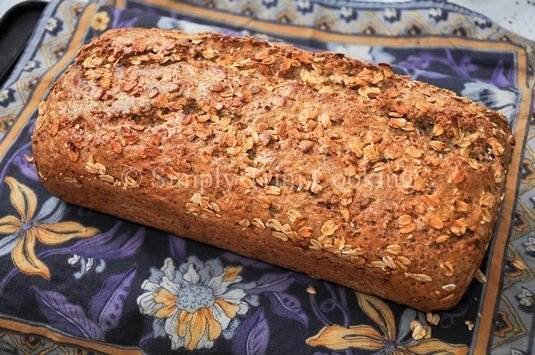 This multigrain loaf was a hit at home. It was simple and quite filling. All it took was one slice to be satisfied. Well that's it for our take on a multigrain loaf, see you soon.
Ah gone 🙂