Hmmm! Another whole wheat bread recipe? Yep another one… This recipe is for all those who love breads, like my son. He could eat bread morning, evening and night. I could never understand why.  He is at the age where he  knows he has some freedom in choice of food. 
And sometimes his choice is questionable.  So we try our best to make sure he always gets to eats some vegetable or fruit daily.   So sometimes we pair the bread with tomato choka, pumpkin, or some vegetable. This wholewheat bread makes a great sandwich.
This Whole Wheat Bread Recipe
The recipe is different from the last one I posted. This time the recipe has egg added to it. So you could say that this whole wheat bread recipe satisfies the masses while my first recipe could be done by my vegetarian visitors. Both recipes are equally satisfying and in my opinion it perfectly, complements a piece of ham or turkey or just some ordinary stew pork or garlic pork.
With all the flour and sugary stuff you're going to be consuming over the next few short weeks, this whole wheat bread presents a healthier alternative and the much needed fibre into your nutrition. One thing for sure it will certainly go a long way to ensuring that you don't get congested and sluggish with all the refined flour and sugar in your system.
Instead of white bread this Christmas we sought a more wholesome whole wheat bread recipe. The first whole wheat bread recipe was a success and this variation, I'm sure, would be greatly appreciated by all. Baking bread isn't as hard as it seems once you can follow instructions carefully.
So no need to be afraid, just get your ingredients and cooking utensils and if you do forget something just refer to the site if you got lost along the way. We right dey by yuh side."
WHOLE WHEAT BREAD

1 cup lukewarm water
1 beaten egg
1 pack instant yeast
4 cups flour (2 1/2 c. all purpose flour and 1 1/2 c wholewheat flour)
milk (about 1 1/2 c)
1 tsp. salt
2 tbsp. granulated sugar
flour for dusting while kneading
Beat the egg and add milk to equal to 1 1/2 cups of liquid. Beat together.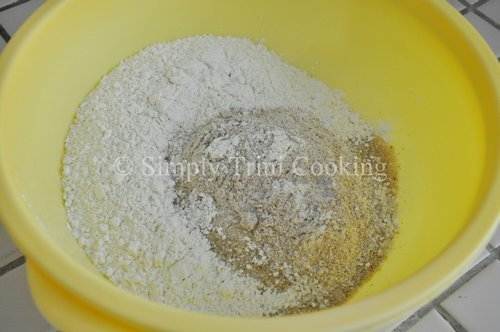 Sift the flour, sugar and salt; add the yeast.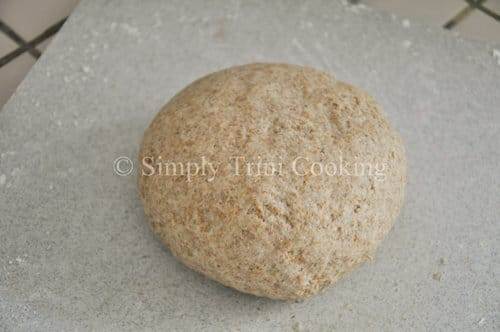 Fold into the liquids and water and knead into a smooth dough. Cover and place in a greased bowl.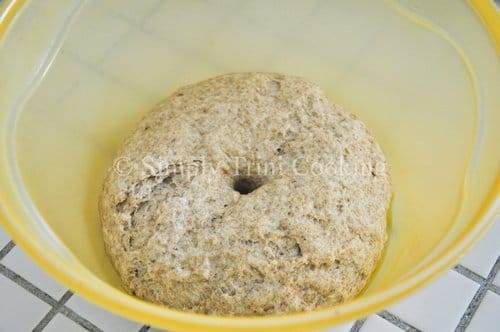 Allow to rise for one hour or until it is double in size. Turn dough out and place in a greased pan and allow to double in size again.
Bake in a preheated 350 degrees F (or 180 degrees C) oven for 40 minutes or until golden and firm in the centre. Remove and allow to cool on a rack before serving.
Simple does it. As usual comments are welcomed.
Ah gone 🙂