If you have a lot of tomatoes, a good idea is to make some tomato sauce. Why bother buying tomato sauce loaded with preservatives when you can make it from scratch at home? In my opinion, this homemade tomato sauce tastes and looks much better than store-bought one. There are no preservatives or excess salt in the sauce. However, you can also make it to your liking, by adding your choice of herbs. You can also make it spicy as well. I can imagine this on a pizza dough already.
Nevertheless, I made this tomato sauce some time last year and this post was in draft and I had forgotten about it. So, now is the time to post this amazing recipe.
I believe I also made this sauce as a result of having no more tomato sauce in the fridge. Now, I believe having done this sauce, we would not be buying in a hurry. We use this sauce in many of our recipes. Tomato sauce adds flavour to pelau, stewed meat, mixed rice, cooked mince meat (that will be used as a filling), etc.
We really enjoyed the flavour. There's something about homemade cooking I just can't get enough of. Now that we have mastered this sauce we will always buy tomatoes, once they are in abundance, to make this tomato sauce.
The recipe is very easy to follow. If you try the recipe, please leave your comments below and tell us about it. I always appreciate comments from others. Also, don't forget this recipe is also in our cookbook, Simply Trini Cooking, which can be bought on Amazon.
Here is our tomato sauce recipe. Enjoy.
Tomato Sauce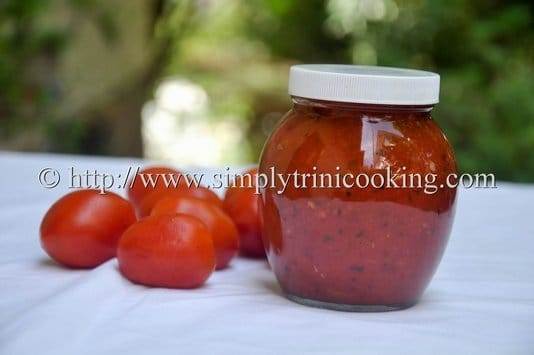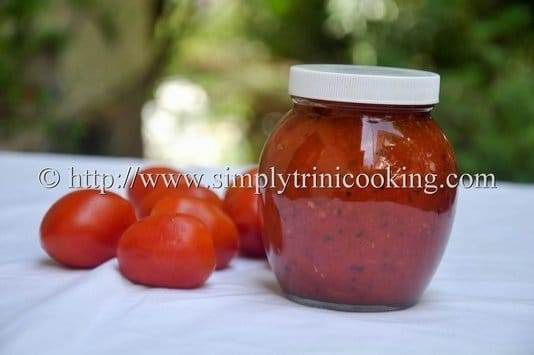 Ingredients:
3 pounds tomatoes, peeled and cored
1 onion, minced
1 clove, minced
1 tbsp. olive oil
¼ tbsp. salt
¼ teaspoon oregano
¼ teaspoon black pepper
¼ -½ tsp. sugar
¼ tsp. thyme
¼ tsp. parsley
1 pimento pepper , crushed
1 teaspoon hot pepper, crushed (optional)
Method: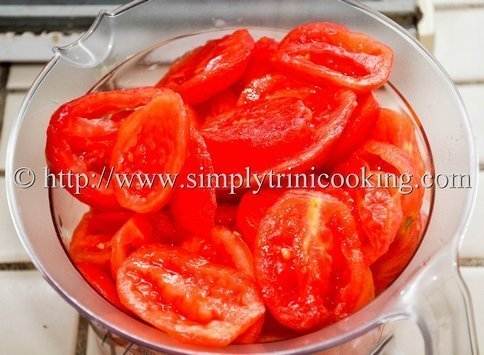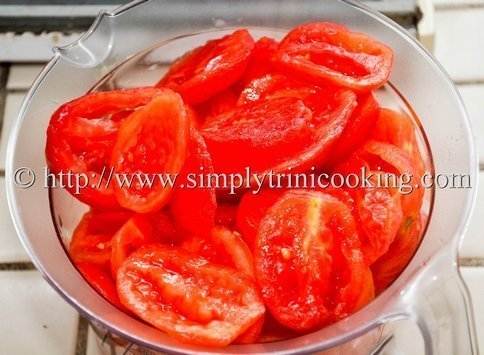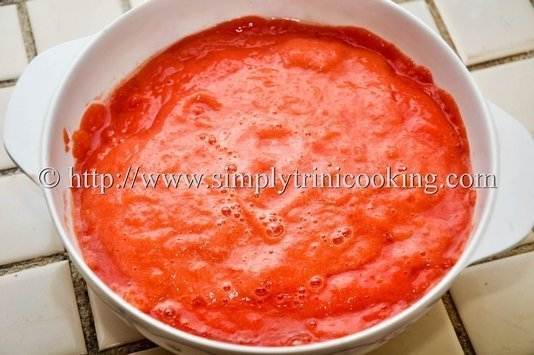 Place tomatoes in food processor, or blender. Set aside.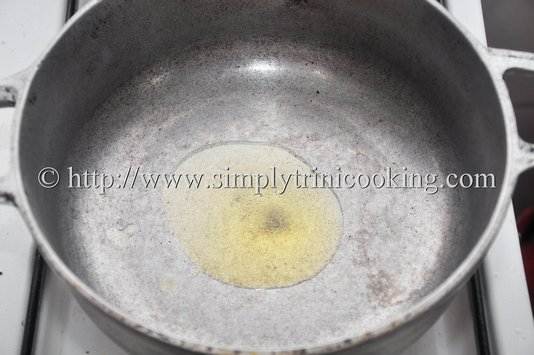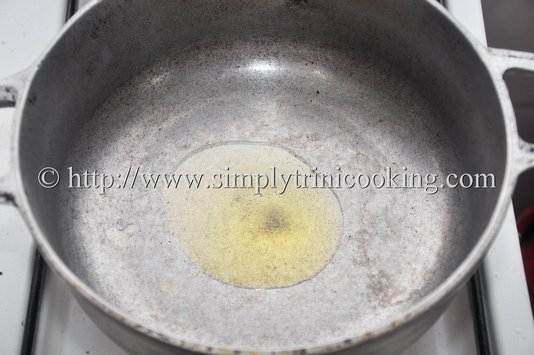 In a separate pot, lightly heat olive oil to a deep pot,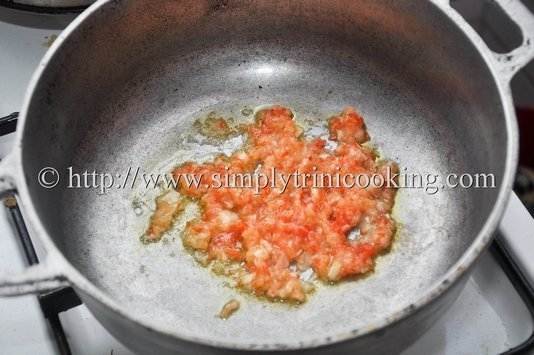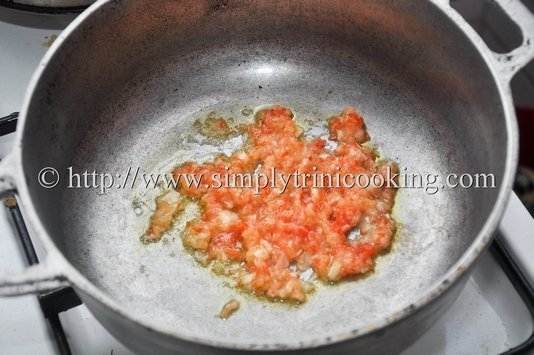 Cook onion and garlic in olive oil until tender.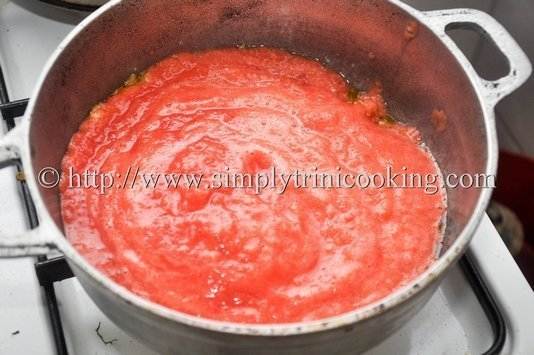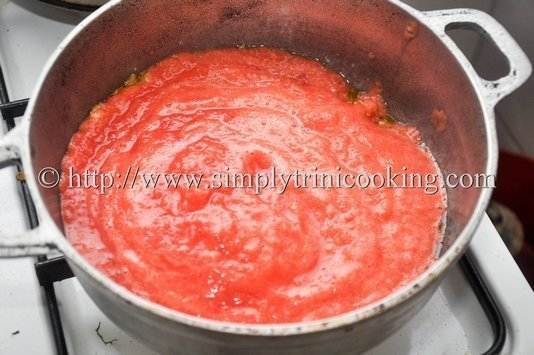 Add tomatoes...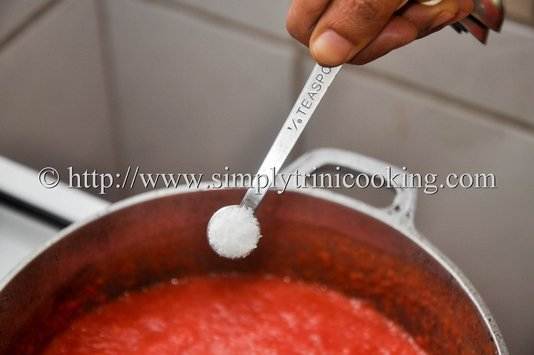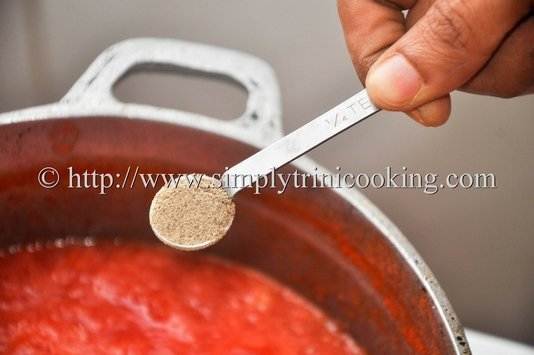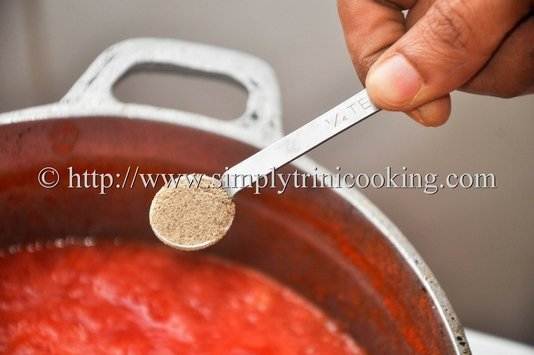 and remaining ingredients; simmer over a low flame.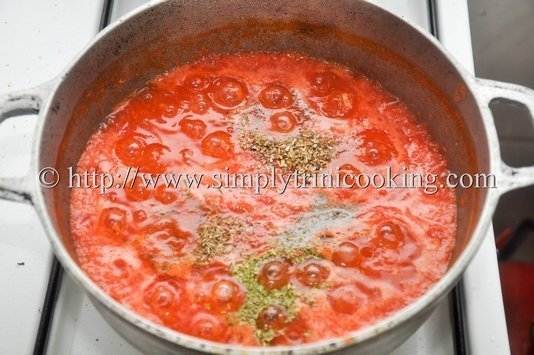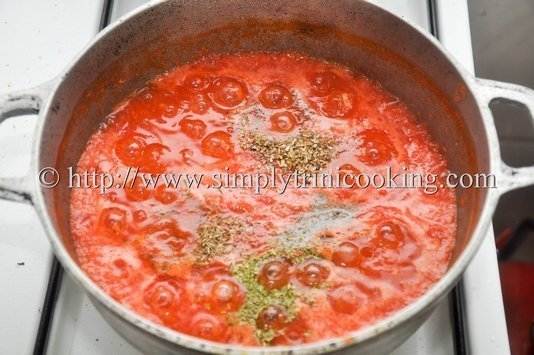 Depending on the amount and the desired thickness you want to achieve, it could take as much as two hours. Keep stirring occasionally.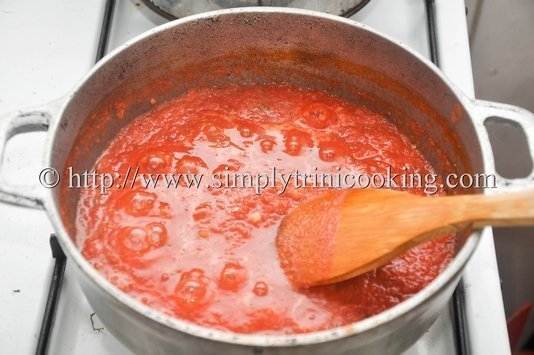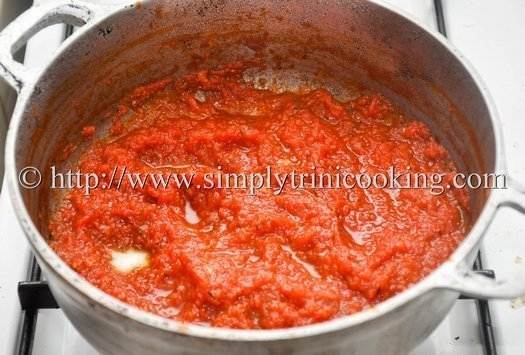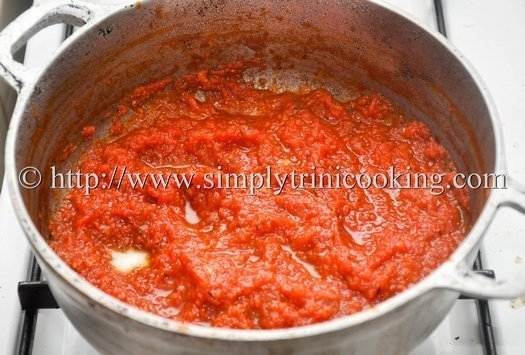 Now, you can see the tomato is getting thicker and the water is evaporating. If you have achieved the consistency you desire, remove it and store it. I wanted a smooth texture. I also believed I could have left it cooking a bit longer, but I wanted this texture.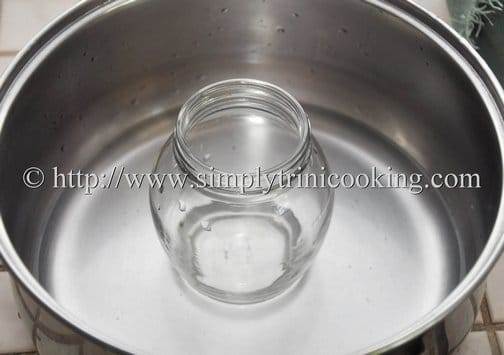 Make sure you prepare your jars properly. Process the jars for 30 minutes in a boiling water bath. The pour the tomato sauce carefully into the hot jars leaving ¼ inch of free head space from the lid. Seal and store in the refrigerator. Your sauce can last up to two months.
So there you have it a simple but delicious homemade tomato sauce. Now on to more recipes. Leave your comments below.
Ah Gone.