I have already posted a number of souse recipes on the site, and topi tambo souse is another for you to enjoy. This is another special recipe for all the readers who are vegetarians – and probably non-vegetarians as well. This is the second vegetarian souse posted, the other is green fig souse.  If you want to learn more about topi tambo you can refer to this link where you will also learn how to cook topi tambo.
Now, topi tambo (Calathea allouia) is also refered to as Guinea arrowroot or sweet corn root.  In spanish speaking countries it is called cocurito (Venezuela) and lerenes (Puerto Rico). It is not so abundantly available as this root species is cultivated on a small scale by a few growers, particularly indigenous growers. The topi tambo crop has a long vegetative cycle (10 to 12 months). This is why it not so well available in the market. According to my experience, it is only available around Carnival time. So, when you see it in the market, buy it. And, probably freeze a few so you can enjoy your topi tambo out of season.
The Topi Tambo Souse Recipe
This is a very simple recipe, and the only challenge you would experience would be trying to resist the urge to eat the boiled topi tambo while you peel it.  However, you will soon reap the rewards if you do not give into the urge of eating it.  If you have never tasted this root, you will notice that once it is cooked it remains quite crisp.  This is why it is also a favourite in salads and other meat dishes (such as fish).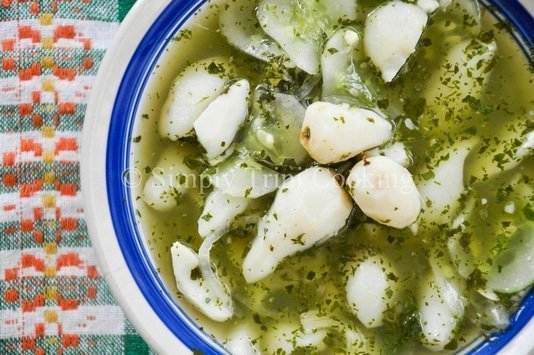 TOPI TAMBO SOUSE
1 lb topi tambo
2 tsp salt (to boil)
4 cloves garlic
1 cucumber, peeled
1 medium onion, sliced thinly
1/2 cup chopped chadon beni
1/3 cup lemon juice
1 tbsp salt "to season"
2 tsp pepper sauce
water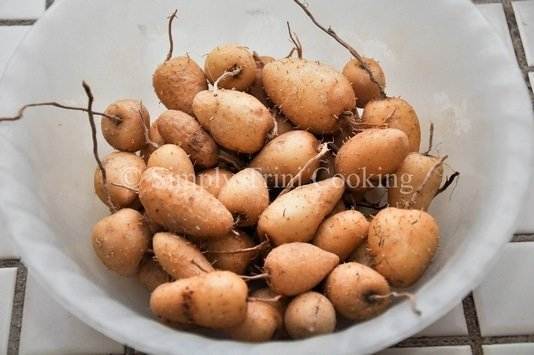 Topi Tambo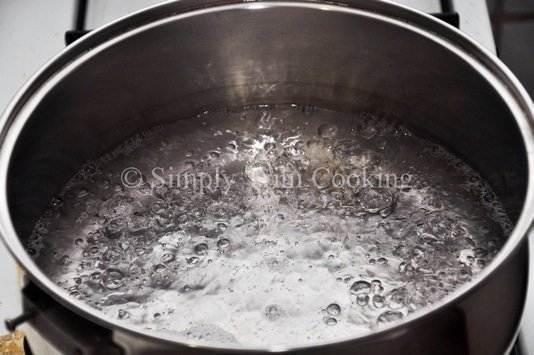 Wash and place the topi tambo in boiling salted water.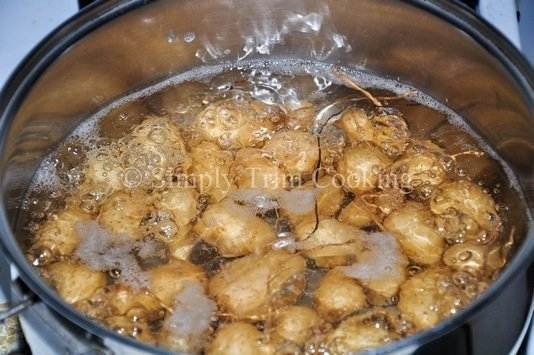 Boil for 15 to 20 minutes.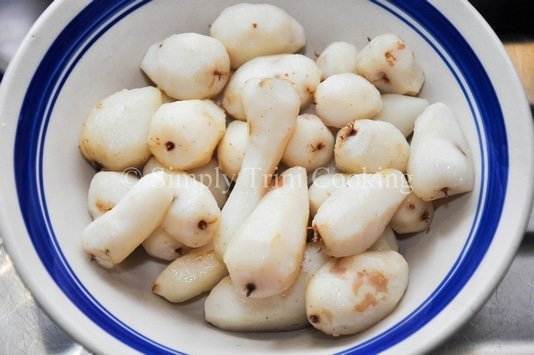 Peel the topi tambo and set aside.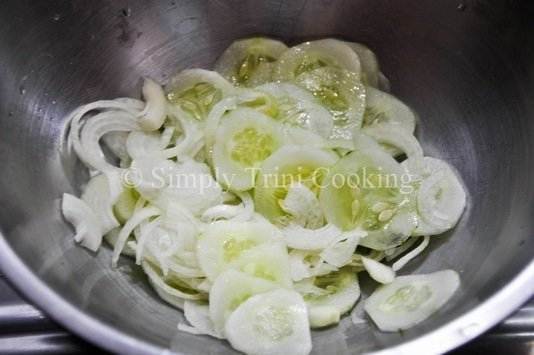 Thinly slice the cucumbers, onions, garlic and add the chadon beni.  Place in a deep bowl,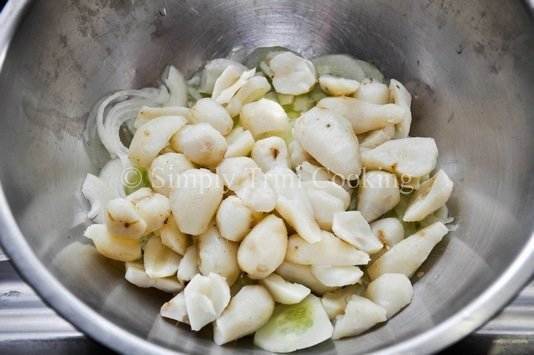 Add the peeled topi tambo to the chopped ingredients.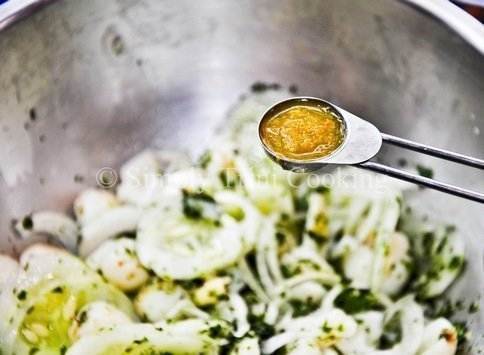 Add the pepper sauce.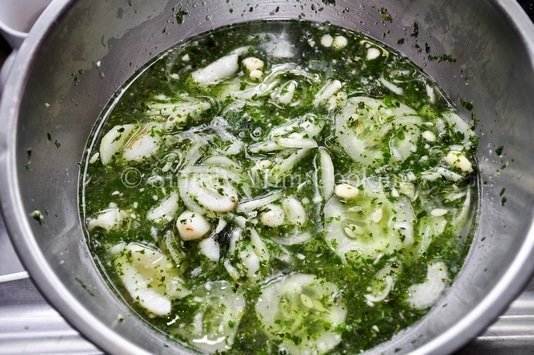 Add the lime juice, salt and a little water. Soak for at least 3 hours then serve.
So, how do you like it? I know it's a little different, but that's what we're all about here on Simply Trini Cooking; always pushing the boundaries. Well it's good to post for the new year I hope you like my Topi Tambo Souse recipe.
Ah gone 🙂