Have you ever had brown sugar fudge?  I grew up eating mostly homemade sweets and candies. My mother would spend hours in the kitchen cooking, preparing these delicious sweets and candies that I love, such as: tambran (tamarind) ball, (coconut) sugar cake, nut cake, paw paw ball, toolum, fudge, chilli bibi, and bene ball. I remember well for harvest day, back in the day, these were the only sort of candies you would be able to buy from the sweets stall, not the commercial stuff we see today.
Reminisce With This Brown Sugar Fudge
Just in case you were wondering about my dental health, back then, strange as it may seem, I didn't suffer from any dental caries. But now the stuff children are fed has so much artificial flavouring, it's like eating a piece of "toothache waiting to happen".  All the local sweets and candies are still popular today, some more than others, but they're still around and loved by many (including me). So when you want to reminisce on your younger days next time, have a piece of fudge.  All you need is one taste to take you back to when granny used to make.
Brown Sugar Fudge Recipe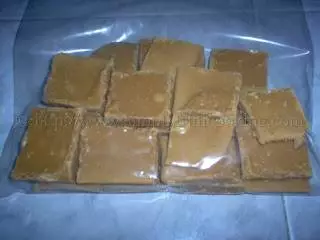 Brown Sugar Fudge
Ingredients:
1 cup brown sugar
1 tin condensed milk
¼ lb. (½ cup) butter
Direction:
Butter a dish and put aside.
Put butter in a saucepan or pot over medium fire to melt.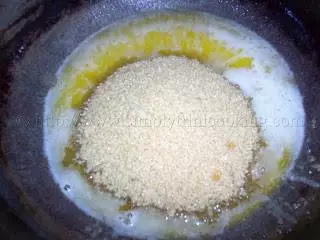 Add the rest of ingredients.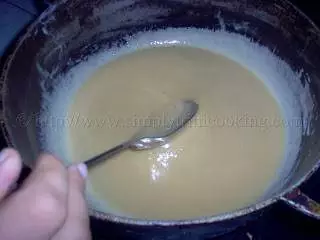 Cook, occasionally stirring.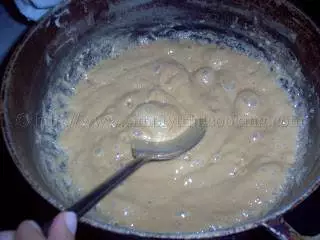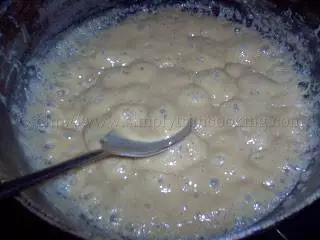 When the butter has melted place sugar and milk and stir gently and constantly until mixture becomes golden brown, leaves the side of the saucepan, and thickens.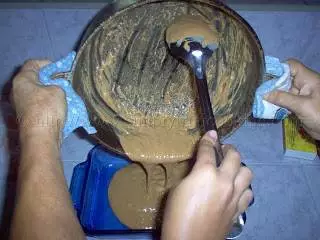 Test the candy (the heat should be lowered slowly while you test the candy).
To test the candy, drop a ½ tsp of it into some water. If the tested piece forms into a firm ball remove the sauce pan from heat and immediately pour into the buttered dish.
(this test ball must be at the right consistency; too soft and your fudge may come out like toffee, too hard : your fudge may be firm and brittle.)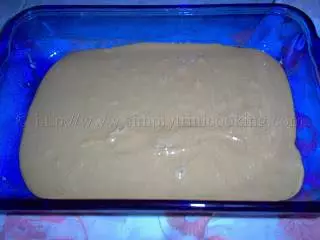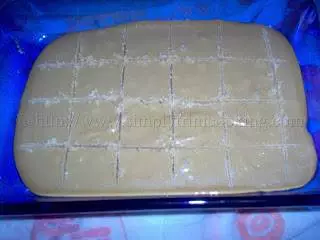 Mark the blocks and cut with a sharp knife. Cool.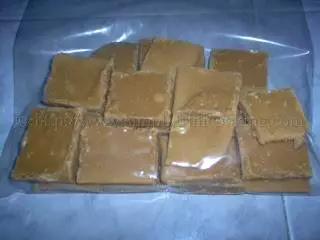 Store in an air tight container or bags.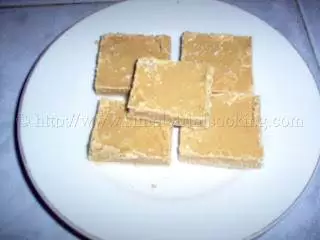 Enjoy and please brush your teeth when you're finished!