Happy Anniversary Simply Trini Cooking!
Yes, Simply Trini Cooking is celebrating ten years of quality food blogging. Ten years of dedication to Trini cooking; simplifying recipes for everyone to try and making people happy all over the world. I smile now even as I write thinking back at the many comments and emails I got over the years filled with love and encouragement.  Of course, some have left more comments than others and I got to interact with those personalities. I thank you all for believing in Simply Trini Cooking and making it what it has become to represent, when it comes to Trini food and cooking on the island.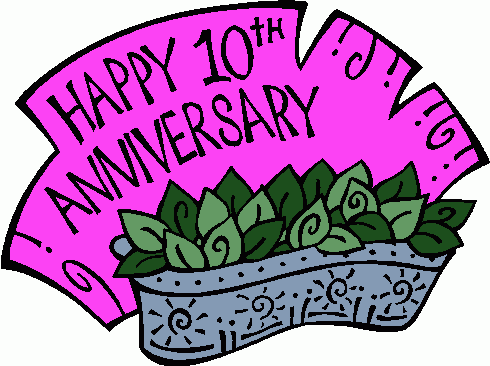 Who would have thought we would have lasted so long? I guess it's the commitment and determination, mixed in with ah lil "cooking jumbie" that still spurs my wife and I on to continue the good work; Tirelessly pumping out recipe after recipe never asking for anything as much as a comment....Hmmm ten years wow!
Even with all the hardships, deception and dishonesty I had to go through, one way or another, I'm happy to have made it thus far. Blogging for this length of time has really changed my perspective on things and has made me wiser nonetheless. So, in retrospect it's been a good journey thus far and everything is well. I'm happy for that.
It's a surreal feeling right now looking at the site's progress. We've really grown ...and will continue to grow exponentially; I still have many, many recipes and ideas I would like to share. It doesn't look like I'm stopping anytime soon! As we say in trini ..."Ah eh ready yet!"
Having accomplished so much in these past ten years, I now look to the future of Simply Trini Cooking with more zeal to create more trini style recipes for everyone to enjoy. My only goal is to see everyone happy enjoying a good trini meal with friends and family and sharing the recipes with the next generation. Trini food culture is here to stay. I'm doing my part to ensure that. Anyhow, it has been a great ten years ....I look forward to making another ten ...
You should know how I'm going to end by now lol
Ah gone 🙂
Ok, Ok I know there are lots of people out there...thousands of visitors etc I would like to thank but to call by name might fill up the whole page. You know yourselves ...and my email is working very well.
Alright Ah now gone...Happy New Year