My personal experience with juicing has been unforgettable.  The juices I've tried have all been delicious and sometimes surprisingly filling.  This one is one of my favorites; I call it spicy green juice and it is really refreshing.   If you are also into juicing and you haven't tried this juice, you are definitely in for a delicious green, grassy and fresh surprise.  Also, don't dive into the assumptions that this juice is not for you.
Green Can Be Appetizing
First, I would like to stress that juicing is very good for you, but I would not go into all the reasons to juice.  You can find that in the book "Get Juiced" (one of this site's special giveaways).  However, once you come to appreciate the textural freshness of the vegetables and juice in the mixture you can never stop juicing, and the colour of the juice is hardly an issue.  This juice is green because of the many green vegetables used in it.  However, it is the spicy taste of the jalapeno peppers that makes this drink special.
The Goodness of Spicy Green Juice
Yes, you have heard me correct.  I used jalapeno peppers for this juice.  Jalapeno peppers, one of the popular chilli peppers,  is packed with nutritional benefits. Above all, they contains capsaicin, the compound that gives jalapeno peppers its strong spicy, pungent taste.  Jalapeno peppers also contain vitamin C (its vitamin C is a potent-water-soluble antioxidant), vitamin A, E, K and flavonoids like beta-carotene and lutein.
Capsaicin has anti-bacterial, anti-carcinogenic, analgestic and anti-diabetic properties.  It can also reduce bad cholesterol.  Its antioxidant properties can protect against free-radicals that can cause stress and other diseases.  Other benefits are increased bone mass (because it encourage the absorption of calcium in the bones) and protection of the brain from neuronal damage. (For more information visit this page).
Another amazing thing about jalapeno peppers is that it can improve metabolism.  Now, if you are one of those who seem to be having problems losing weight this could be good news.  Chilli peppers are known to also eliminate food cravings and reduce hunger pangs.  (You should note that jalapeno peppers though could worsen bowel diseases and heartburn so use responsibly if you suffer from these ailments).
A Spicy Green Juice Recipe
Making this juice is quite easy.  However it must be consumed immediately, because it loses it nutritional value over time.  So, here is the spicy green juice.  Once you get the hang of juicing, you can include this in your daily health routine. So, enjoy  your spicy green juice!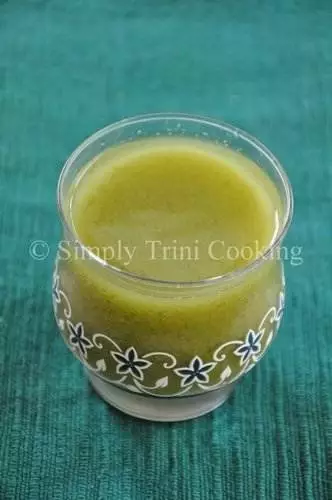 SPICY GREEN JUICE
8 large leaves romaine lettuce
8 stalks parsley
1 large cucumber
1-2 small green apples (can also use grapes or pineapple)
Juice from one lime
1 small piece ginger
1/2 jalapeno pepper (seeds removed)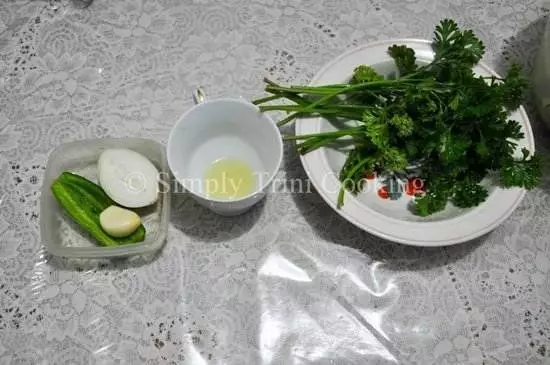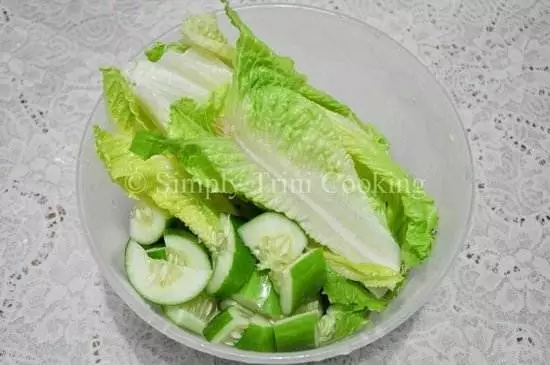 Make sure to use fresh fruits and vegetables. Wash thoroughly.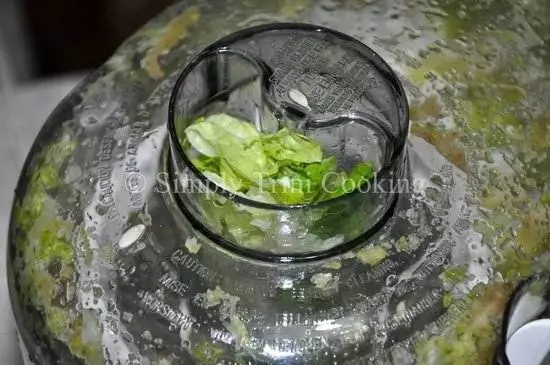 Place all ingredients in a juicer or a blender. If you blend your ingredients pass them through a sieve before serving.  Serve immediately.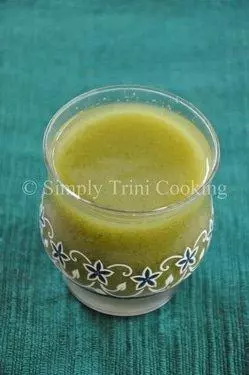 Note:
For one pound of produce you will yield one cup of juice
Cucumbers or apple juice helps remove the grassy flavours of some of the greens.  They are also the base for many juices.
If you wish for a richer green juice, use alfalfa: the richest land source of minerals, vitamins C, E, A and K.
Cheers towards great health!
Don't forget to leave your comment in the comment box below for this  spicy green juice.
Ah gone 🙂