When it comes to Trini cooking, one of the dishes that truly identifies with our culture is pelau. Everyone on the island makes a good pelau and you could find this dish being served at any event, be it a cricket match; carnival; a beach lime; or a party.
A Good Pelau
Although I wanted to call this our national dish the last time I posted pelau someone commented and said that we already have coo coo and callaloo. Well, from the looks of it, we have many other important dishes that are distinctly Trinidadian and could be placed side by side with pelau as our national dishes.
As usual there are always variations to the dishes so I decided to do another. This time we added the golden ray margarine and seasoned the chicken a little differently. But you know what! This pelau tasted like any other pelau I have come to know: always with the rich brown colour; the chicken seasoned with the right amount of seasoning that's infused right down to the bone and the rice cooked just right…not too grainy, yet not overcooked!
Of course, this Trini pelau had me going for seconds since the first plate was just to…. Err!!…. Test! Yes, test to see if everything was cooked properly…You know what I mean! :o)
So, without any further ado, here's an encore presentation of, a Trini favourite, pelau.
Pelau Recipe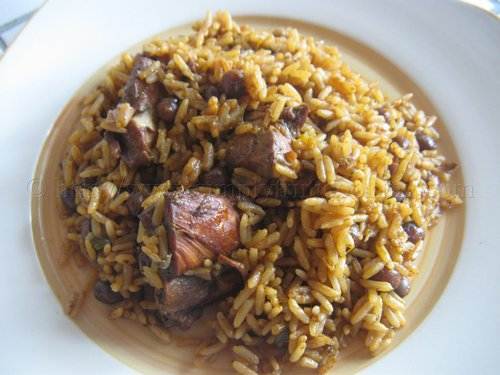 Pelau
Ingredients:
To Season
2 lbs chicken
2 bundles chive, chopped
3 cloves garlic, chopped
1 onion, chopped
1 dash oregano
1 dash parsley
1 dash paprika
1 tsp salt
4 tbsp green seasoning
2 big leaf thyme
1 sprig spanish thyme
5 sprigs fine leaf thyme
1 pimento pepper, chopped
1 celery, chopped
4 leaves culantro, chopped
1 lime
To Cook
1 tbsp sugar
1 tin pigeon peas (440g)
2 tbsp oil
2 1/2 cups rice
1 cup coconut milk
1/2 cup pumpkin, chopped
3 tbsp tomato paste
2 tbsp golden ray margarine
water
Direction: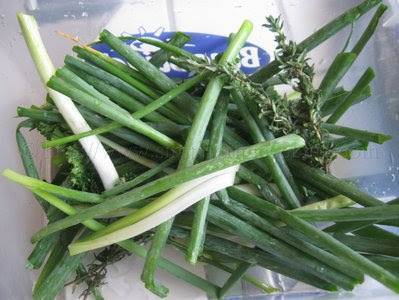 Wash the herbs and set aside.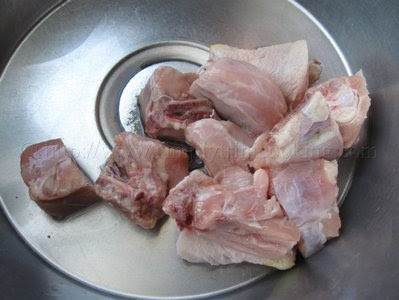 Wash, clean and chop the meat.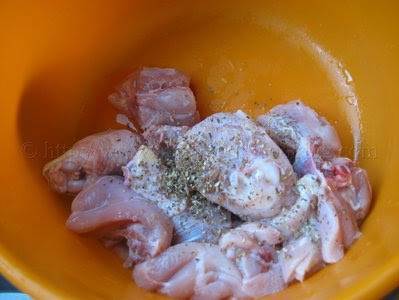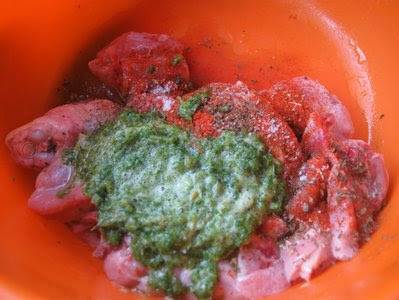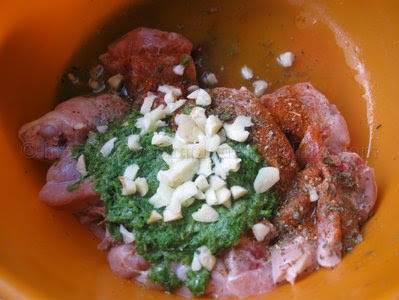 Season with oregano, paprika, parsley, green seasoning,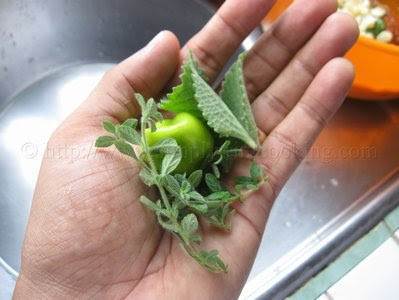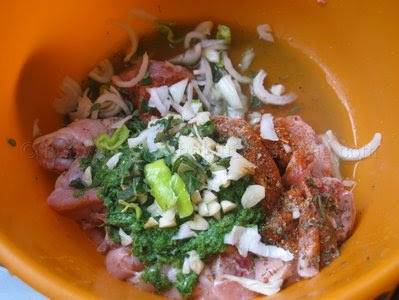 … big leaf thyme, Spanish thyme, fine leaf thyme, pimento, garlic, chive, onion, salt,
celery and culantro (chadon beni).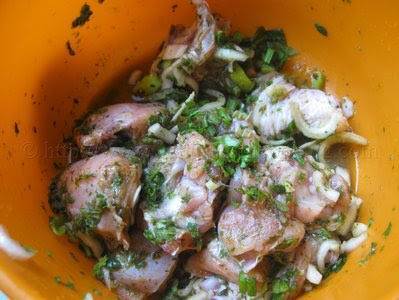 Marinate for at least 1 hour. Overnight is best!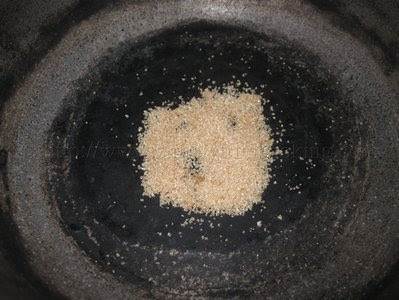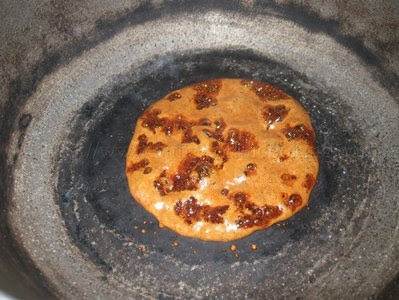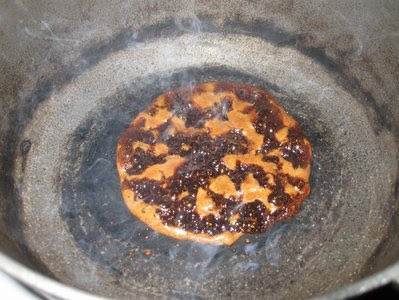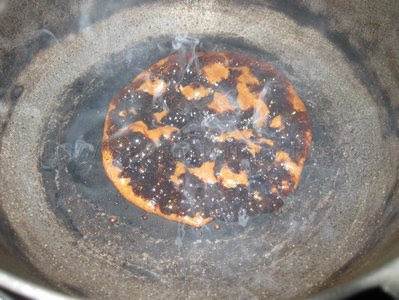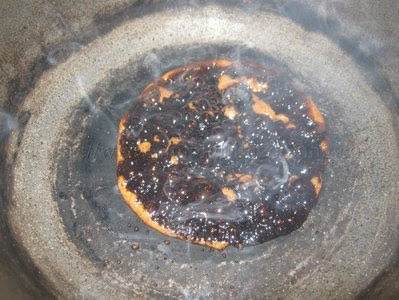 Over a medium flame, caramelize the sugar.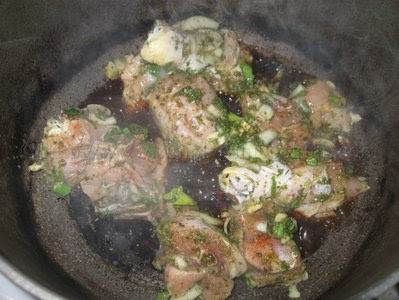 Add the chicken.
Warning: Be careful when you do this part because caramelized sugar gives a nasty burn. Don't drop the chicken into the pot – lay it gently. Probably this is another reason why I stopped caramelizing the sugar directly in the oil, since you are more susceptible to getting burned.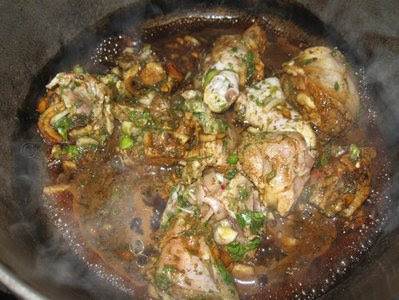 Allow to coat evenly with the sugar and let it cook in its own juices for about 3 minutes.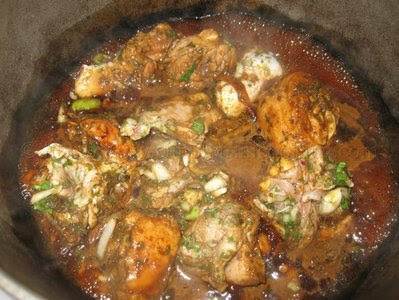 Add about 1/2 cup water and the 2 tbsp of oil.
Simmer for about 4 minutes.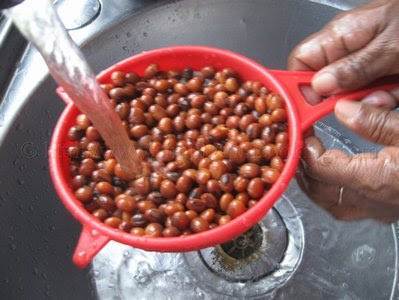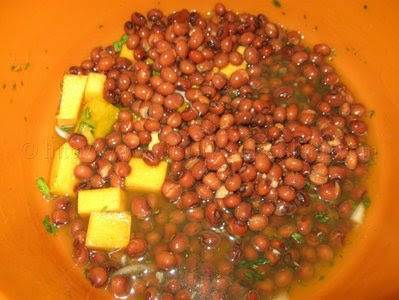 While the chicken is simmering, wash the pigeon peas and cut up the pumpkin.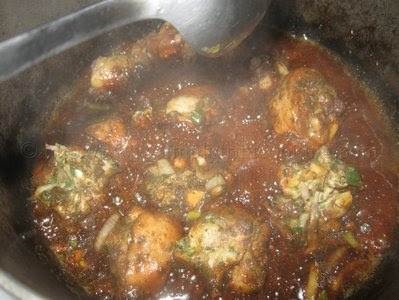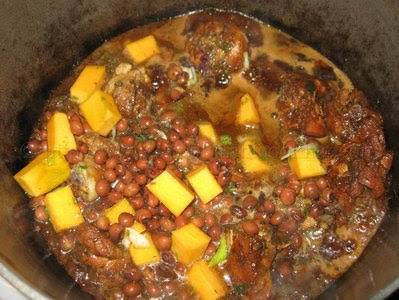 Add the pigeon peas and pumpkin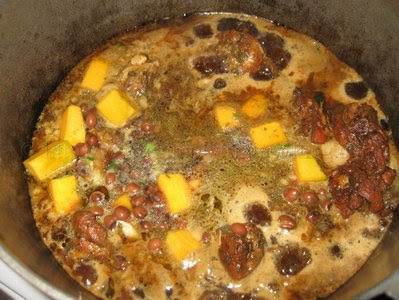 Add another 1/2 cup of water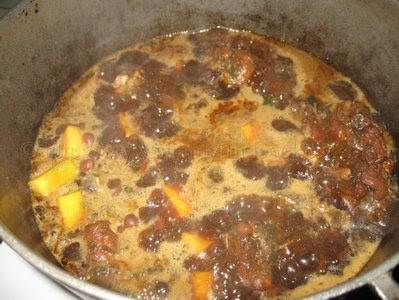 Allow to simmer for about 4 minutes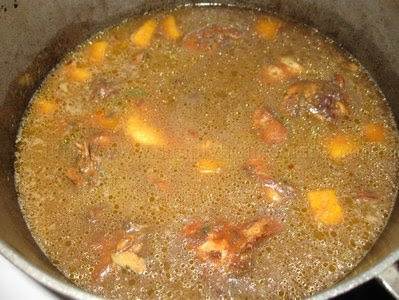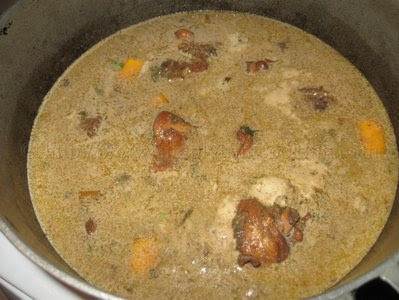 Add 1 cup of coconut milk…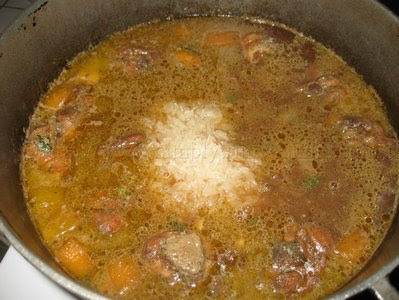 Add the rest of the ingredients.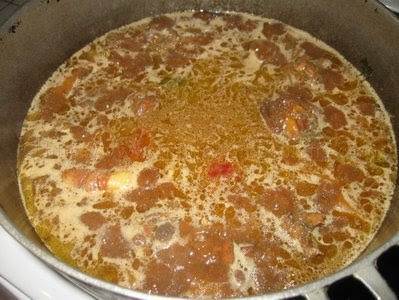 Stir the pot to mix the ingredients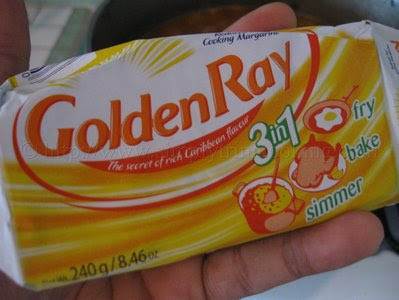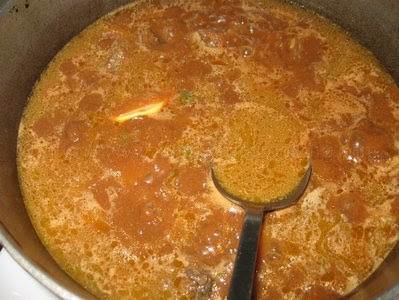 Add the Golden Ray Margarine and tomato paste.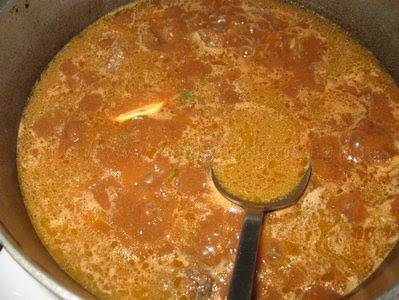 Look at that colour!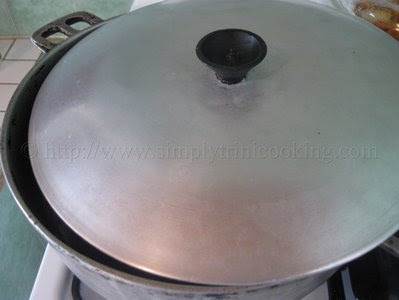 Allow to simmer until the rice is cooked.
Note: Continue stirring the pot occasionally while checking the rice. When the rice is cooked lower the flame very low and allow the excess water to evaporate. It is normal for some of the rice to stick at the bottom of the pot, so don't be alarmed. The rice that sticks to the bottom is called "bun bun" . In fact most Trinis, even me, like to eat the "bun bun". It is perhaps the best part of the pelau!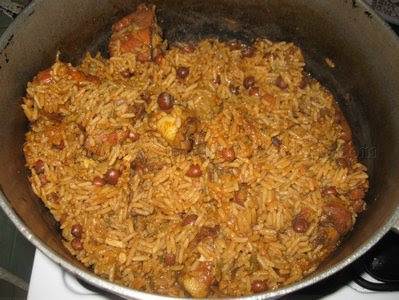 The finished pelau. Serve hot with cole slaw.
So here ends another fabulously mouthwatering recipe for Trinidad pelau.
P.S. After this post if you still don't know about Trinidad pelau or how to make a good Trini pelau then heaven help you…. OK! OK! …..If you still don't know how to cook a good Trini pelau then I will have to jump on a plane and come and cook for you.
Allyuh go like that eh!!! Yuh very own Trini cook lol :o)
Anyhow, Ah gone!
Before I go…for those of you who've missed it somehow, download the simply trini cooking toolbar and keep in touch with all the happenings on the site right at your fingertips. I've even added all the local Trinidad TV and Radio stations plus a whole lot more. So check it out and tell me what you all think.
OK. Ah now gone! 🙂  Enjoy making your pelau.