There are a number of kitchen design styles that promote an efficient work flow. An efficient kitchen encourages a good relationship between three main work areas: the meal preparation area, storage area, and the cleaning area; referred to as the kitchen triangle. The kitchen work flow should follow this classic work triangle; as such, the movement between the refrigerator, the sink, and the microwave or stove should be easily accessible without interruptions.
A kitchen island table on wheels such as this one can create easy work centers that is easy to move around in any small cooking space.
Get on Amazon
Here are the general rules for a kitchen design layout:
Place work space between each workstation of the triangle.
The side of the work triangle should be less than 4' or greater than 7'.
The sum sides of the work triangle should be at least 15' but not more than 22.'
Never arrange rooms so that traffic is required to pass through the work triangle.
However, these rules are not strict. However, designers believe that you should avoid a hallway kitchen.
Six Kitchen Layout Design Styles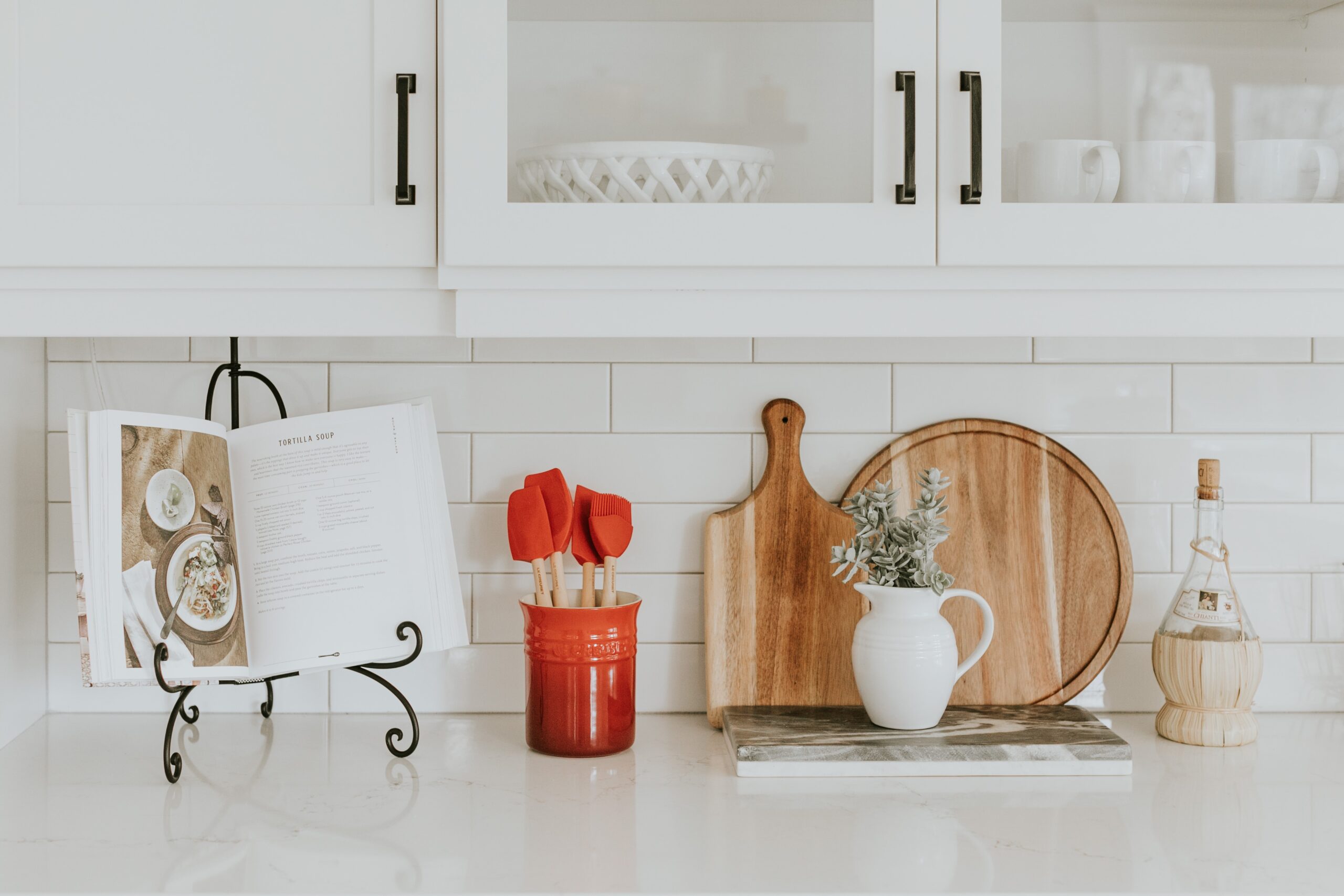 Any kitchen with less than 150 square feet is considered to be small.

Any kitchen greater than 150 square feet is considered to be large.

Designers use six design layout styles to place cabinets in a kitchen.  They are:
The (Straight) One-Wall Design. This plan is ideal for small spaces, such as small apartment and a recreation room. It's limited amount of cabinet space and work areas can be improved by using a movable cart.
The Corridor Design or Galley Design. This plan places all cabinets on two parallel walls; as such it provides ample storage space. It is suitable for small homes and has much functionality when it is located between two living spaces.
The L-Shape Design. This plan is suitable for both small and large area, but it loses its efficiency if the L becomes to long. However, the L-Shape allows for ease of movement within the triangle.
The U-Shape Design. This plan allows for easy access between workstations. It is ideal for large areas. However, some storage areas may be hard to reach.
The Peninsula Design. This plan improves the L-shaped and U-shaped designs by adding one additional work space, work center, food bar, or a combination.
The Island Design. This plan can be added to any of the other cabinet arrangements to provide an additional counter space or work space such as a cooktop or small sink.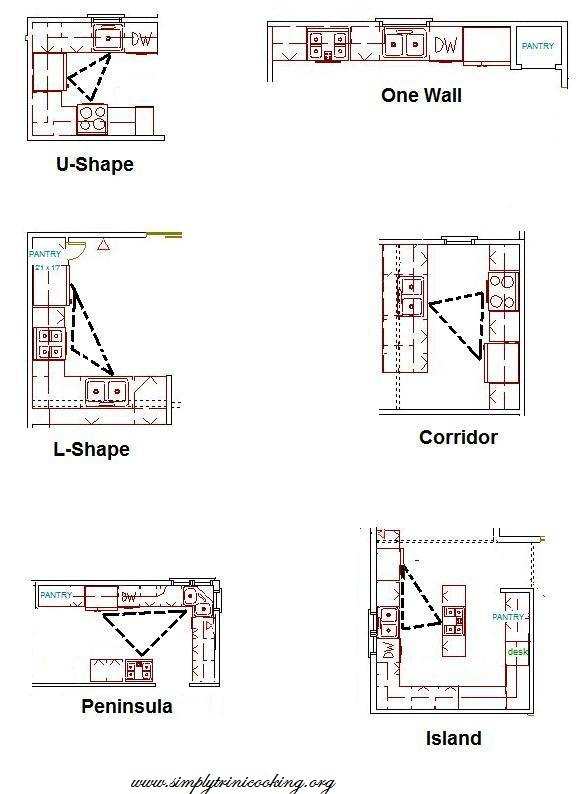 Here are some actual examples of these kitchen design layout styles.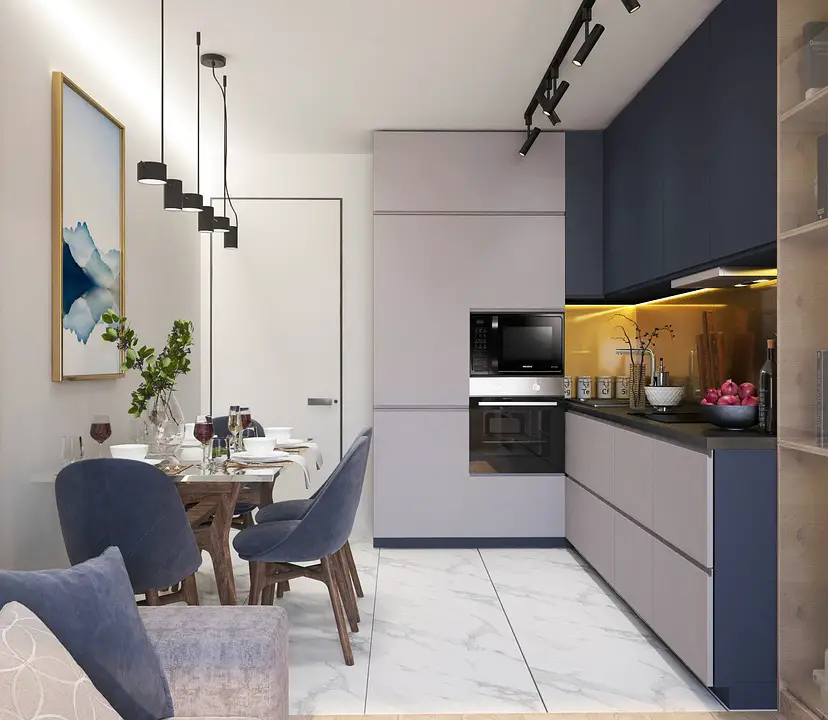 Leave a comment. Tell us how helpful this article was helpful to you.