I really wanted this Imperial salad on Christmas Day; by its name it seemed fitting for that special occasion. I also got to enjoy it on Boxing Day. It was royal simply put! I enjoyed it with my favourite side for the season, pastelle; and the following day, with rice and turkey. This was a salad fit for a king.
An Imperial Salad with a Difference
This vegetable salad will surprise you, if you are one who thinks that salads can be boring. Sometimes it does seem like salads can be boring. If you are one to just cut up some lettuce, cucumber and tomatoes; toss it and serve as a side without any delightful dressing, then yes, you are one most likely to think that salads can be boring. I offer you an alternative - a salad made with vegetables and a vinaigrette to die for.
An Awesome Vegetable Salad
This salad requires mostly vegetables. Unfortunately, I could not buy tomatoes this season. It was too expensive. I will add tomatoes to the salad next time I make this salad. Anyhow, the vegetables (I used) are cooked for a few seconds to ensure the colour of the vegetables look lively. Dull looking vegetables are too soft and most likely lose their unique taste. Then the vinaigrette is poured over the warm cooked vegetables. You will notice that the combined vegetables and vinaigrette give this dish that unique sweet but sharp taste. This vinaigrette contains honey and mustard.
Do not cool the vegetables before adding the vinaigrette. I prefer this salad warm; not chilled. It will take you only five minutes to prepare this Imperial salad. Hardly a drop of sweat! Best of all, you will find this dish looking like one served at a classy restaurant. Here is how you prepare this Imperial salad..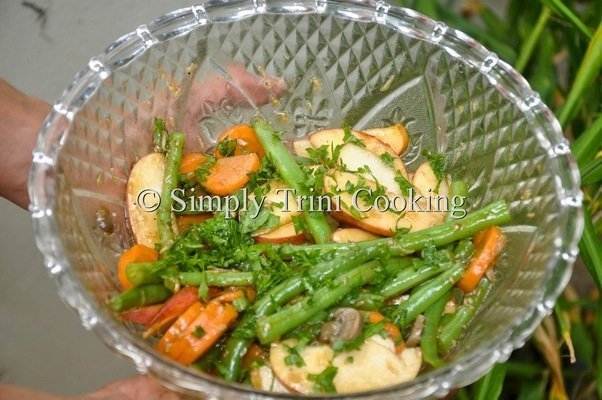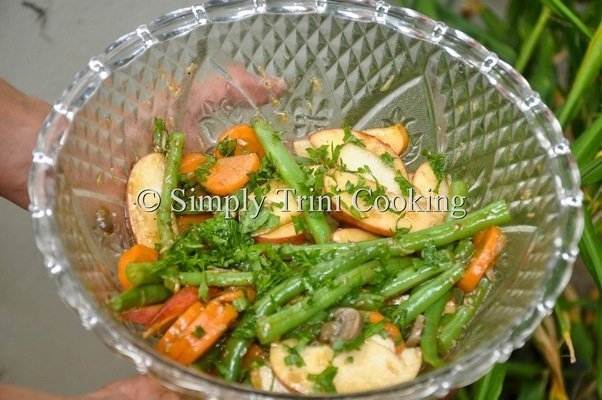 Imperial Salad Recipe
35-40 french beans
1 carrot
1 apple
¾ cup mushrooms, slices
2 sprigs of parsley
Vinaigrette
Note: You can add tomatoes to the salad. Cut the tomatoes in four wedges and add it to the salad with the apple.
Prepare the ingredients. Cut the ends of the french beans.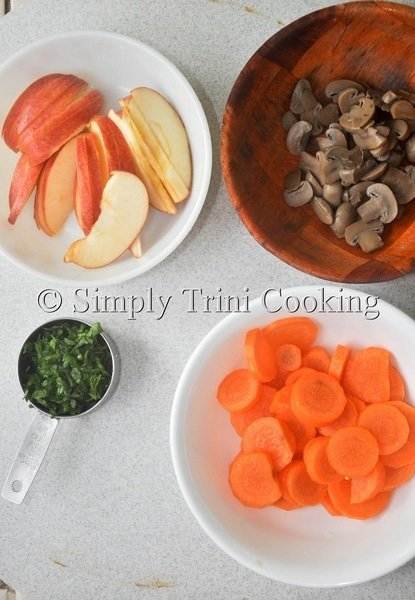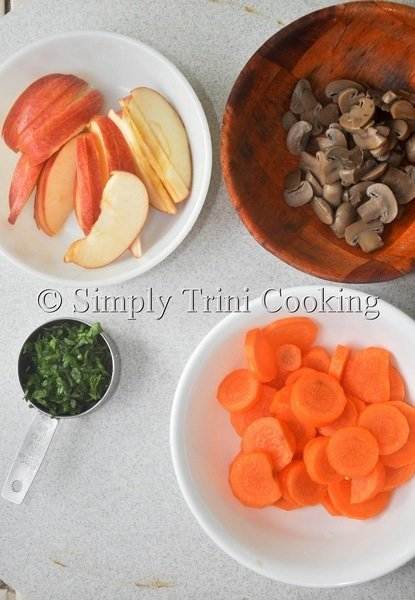 Peel and slice the carrot and mushrooms.
Cut the apple into wedges. Chop the parsley.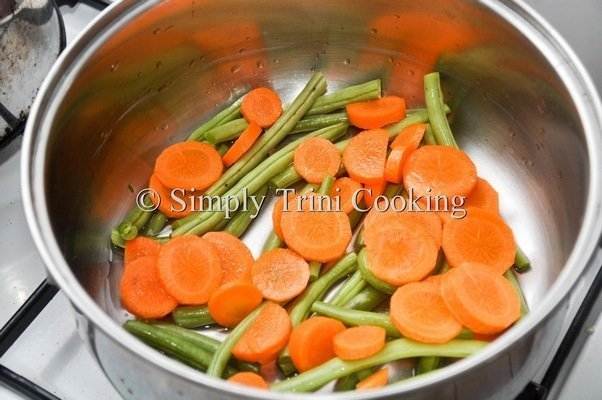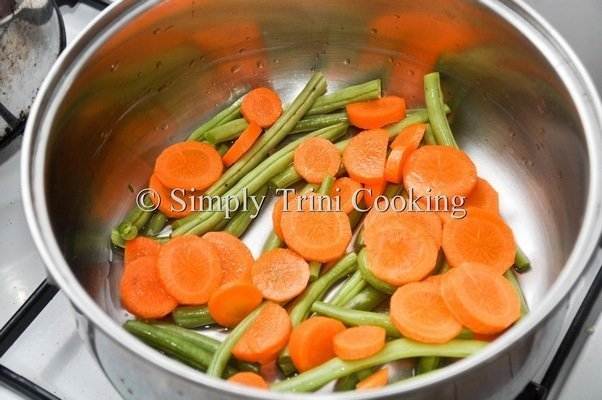 Heat a skillet or a pot, add beans and carrots and mushrooms with a little water. Cover and leave to cook for 5 minutes.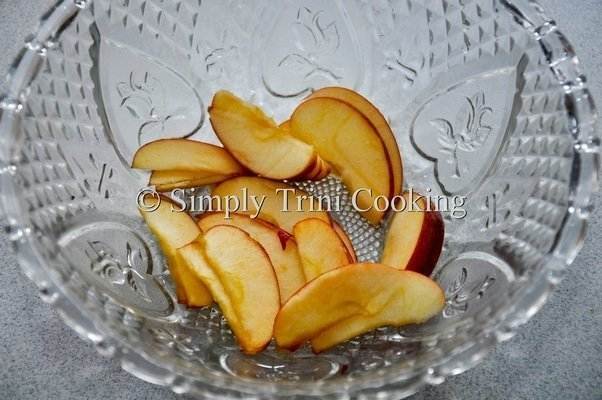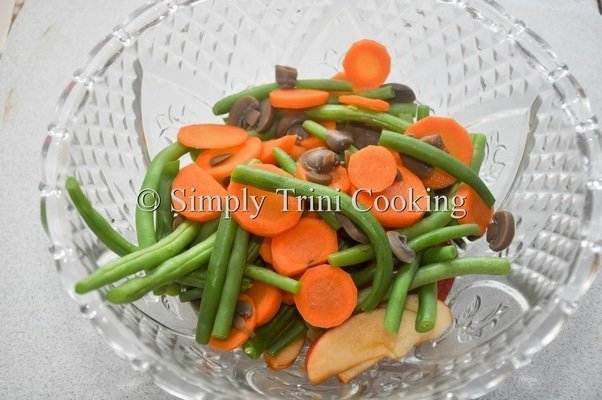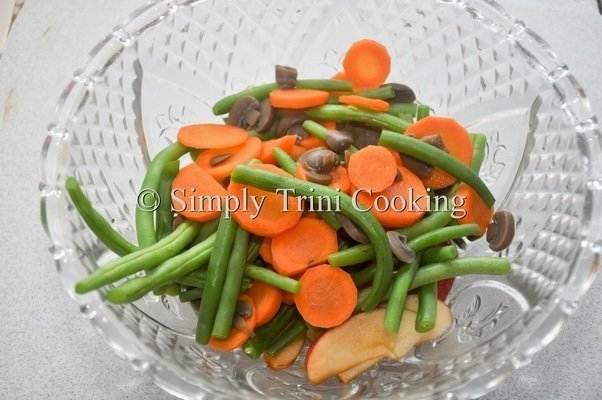 Remove and place in a bowl with apple wedges.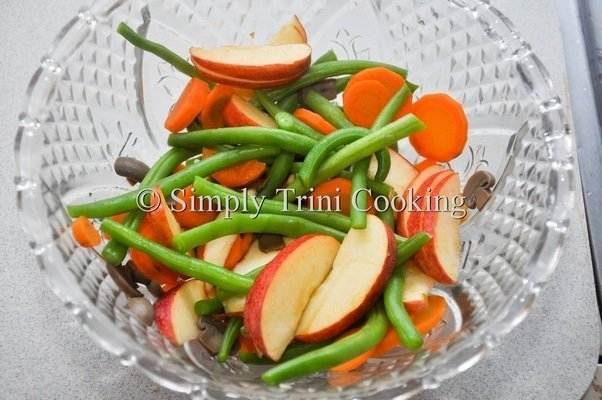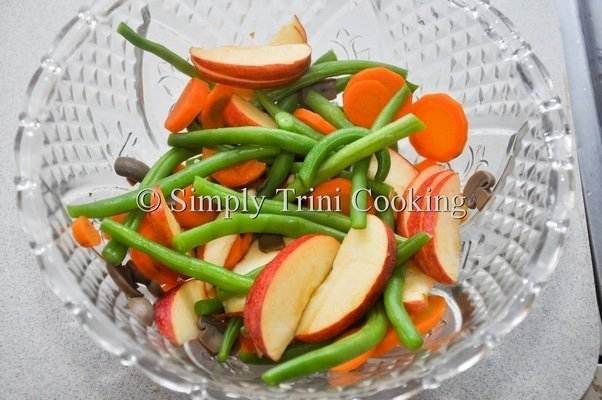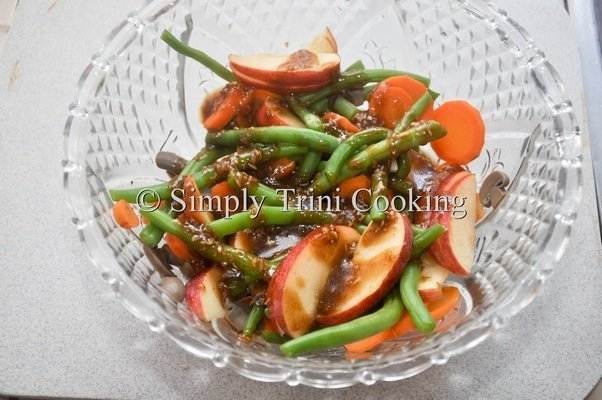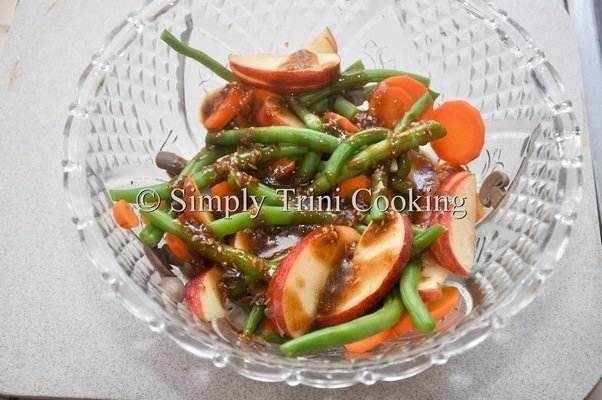 Add the vinaigrette and toss. The flavour of the salad is best when the vinaigrette is added to the hot vegetables. Serve and enjoy.
Here is the recipe for the vinaigrette.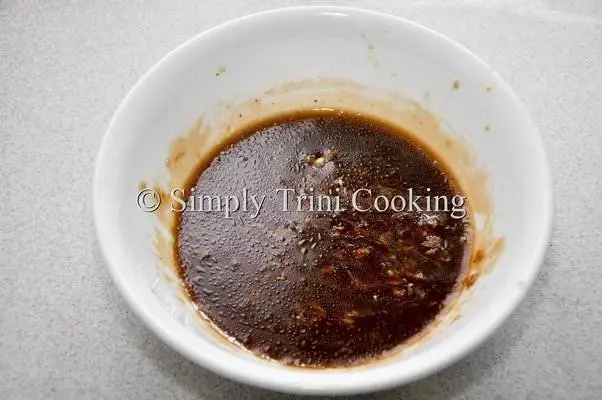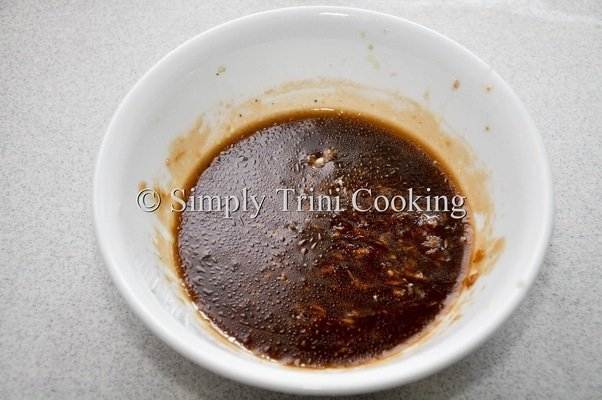 Vinaigrette:
¼ cup olive oil
1 tbsp. balsamic vinegar
¼ tsp. salt
¼ tsp. mustard
⅛ tsp. black pepper
1 tbsp. honey
1 clove garlic, minced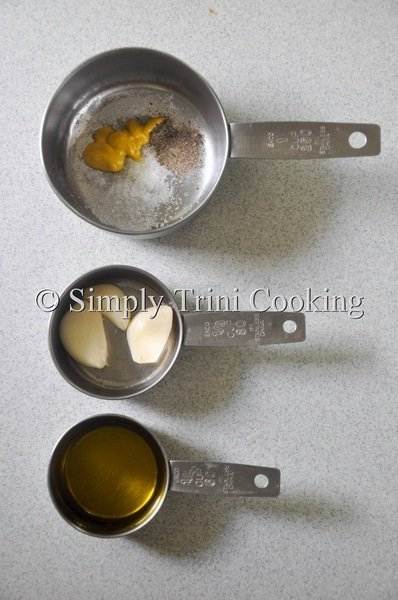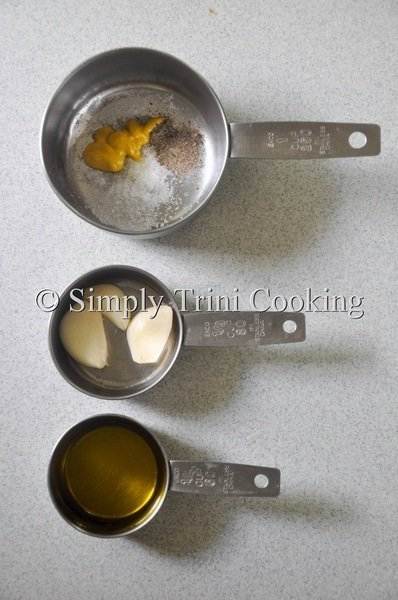 Prepare the ingredients for the vinaigrette.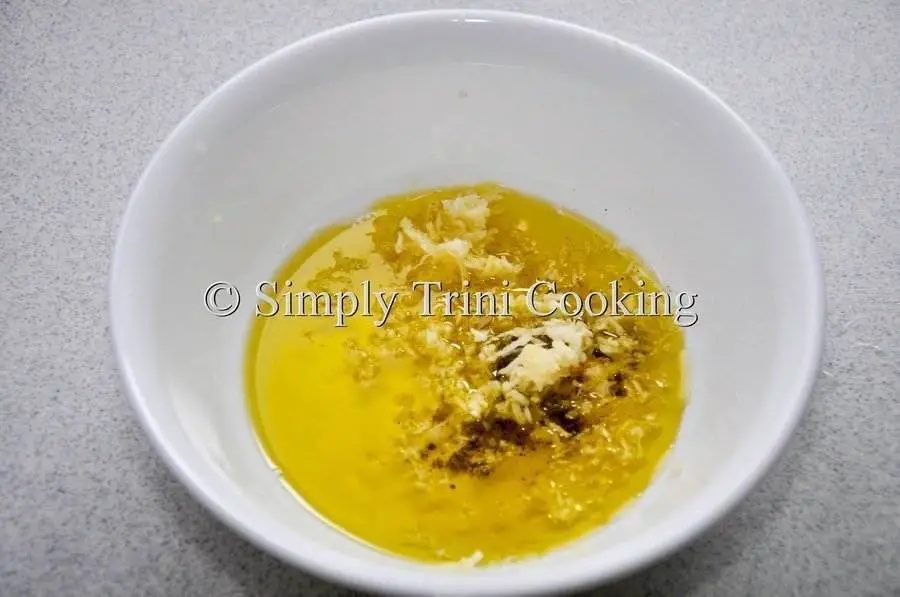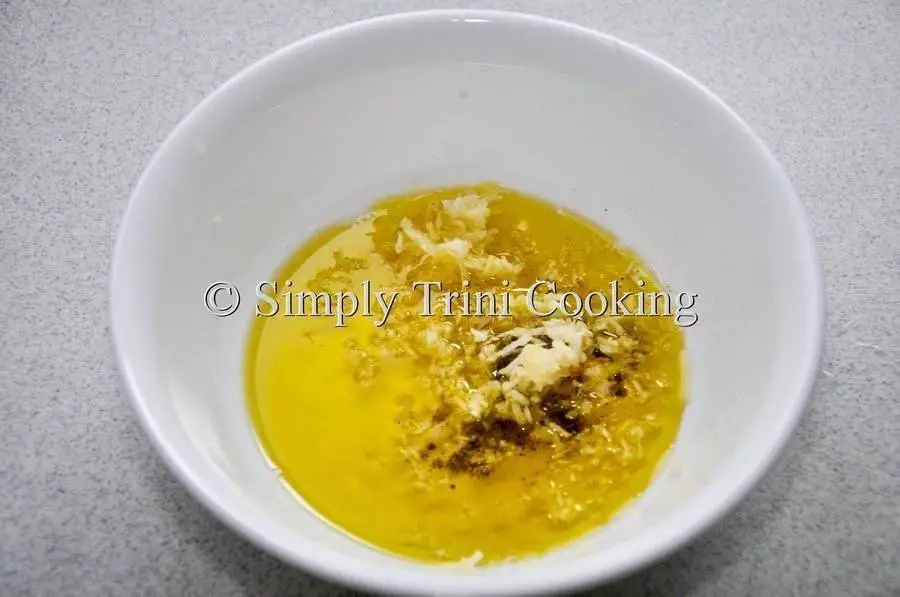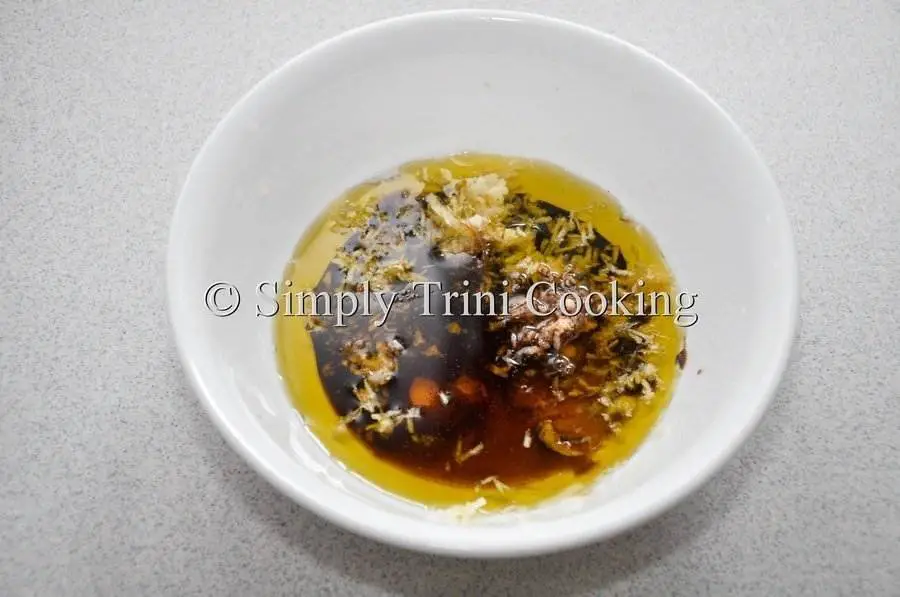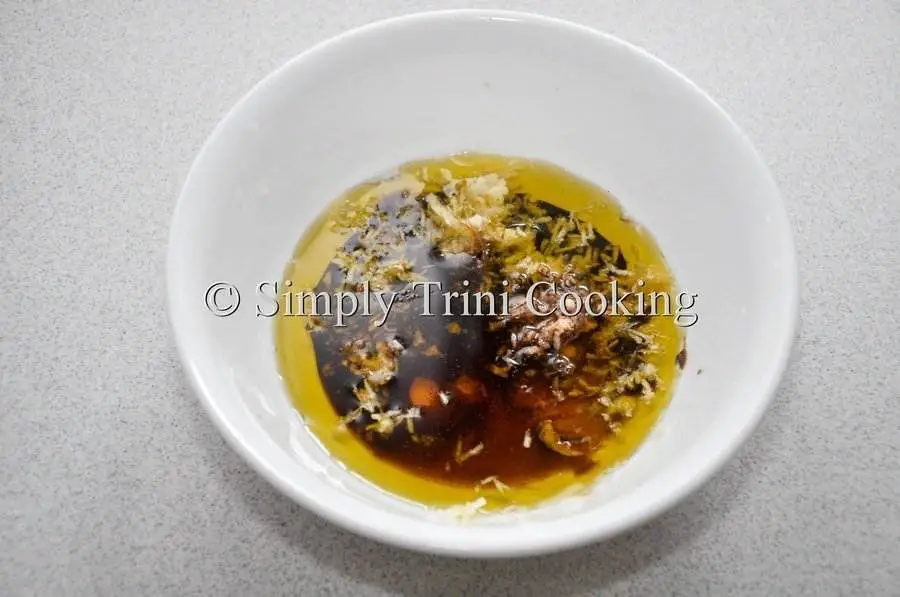 In a separate bowl, add the ingredients for the vinaigrette.
Whisk together. Refrigerate or use at once.
As usual more recipes to come.

Ah Gone 🙂


P.S. Try this with some Herb Crusted Fish