This recipe, coconut drops, was contributed by my wife, she is the baking expert in the kitchen.
This is what she has to say about her coconut drops:
The first time I tried making coconut drops was unsuccessful. The batter dropped while it was baking, I was extremely disappointed.  However, I tried again, until it came out the way I like it. I don't like my coconut drops rock hard and too sweet with little taste of coconut in it. For those like myself, I believe you may like this recipe also.
An Original Coconut Drops Recipe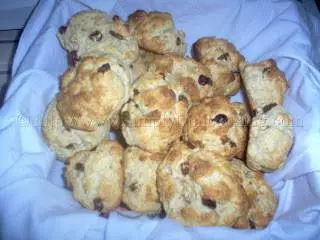 COCONUT DROPS
Ingredients:
2 ozs. butter
½ cups sugar
1 egg, lightly beaten
½ tsp. bitters
1 tsp. vanilla
3 cups flour
3 tsp. baking powder
2 tsp. cinnamon
½ cup raisins
2 cups finely grated coconut
Method:
Preheat oven to 350°F.
Cream the butter and sugar until smooth. Add egg, bitters and vanilla; beat well.
 In a separate bowl, combine the flour, baking powder, and cinnamon. Add coconut and raisins.
Pour the liquid mixture into the dry ingredients and mix well. Add a little bit of water if necessary to moisten the batter. However, the batter should be firm and not soft in order to hold their shape while baking.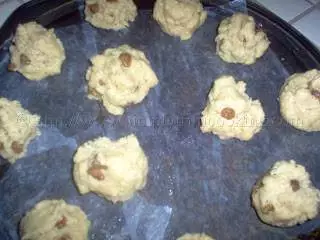 Grease a cookie sheet and drop spoonsful of batter onto it.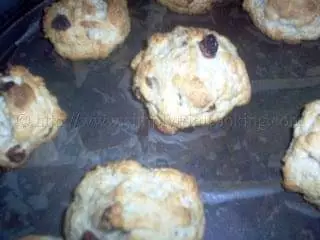 Bake for 20-30 minutes at 250 degrees F, until the drops are firm and golden.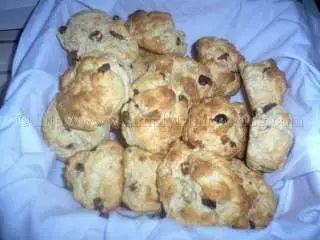 Coconut drops ready to eat.

NB. You may also sprinkle some sugar on them and return to oven for about 3 minutes.
Yields about 22 drops
Don't forget to leave your comments about our coconut drops recipe in the comment box below.