Everyone knows about brownies! Those little blocks of rich, dark chocolate that melt in your mouth, inducing a state of well being with every bite, but for some it is just another chocolate by product you could think of from the thousands. Anyway, this goody when made with the the darkest of chocolate could truly turn a frown upside down before you could say "Jack Rabbit".
Sensational Brownies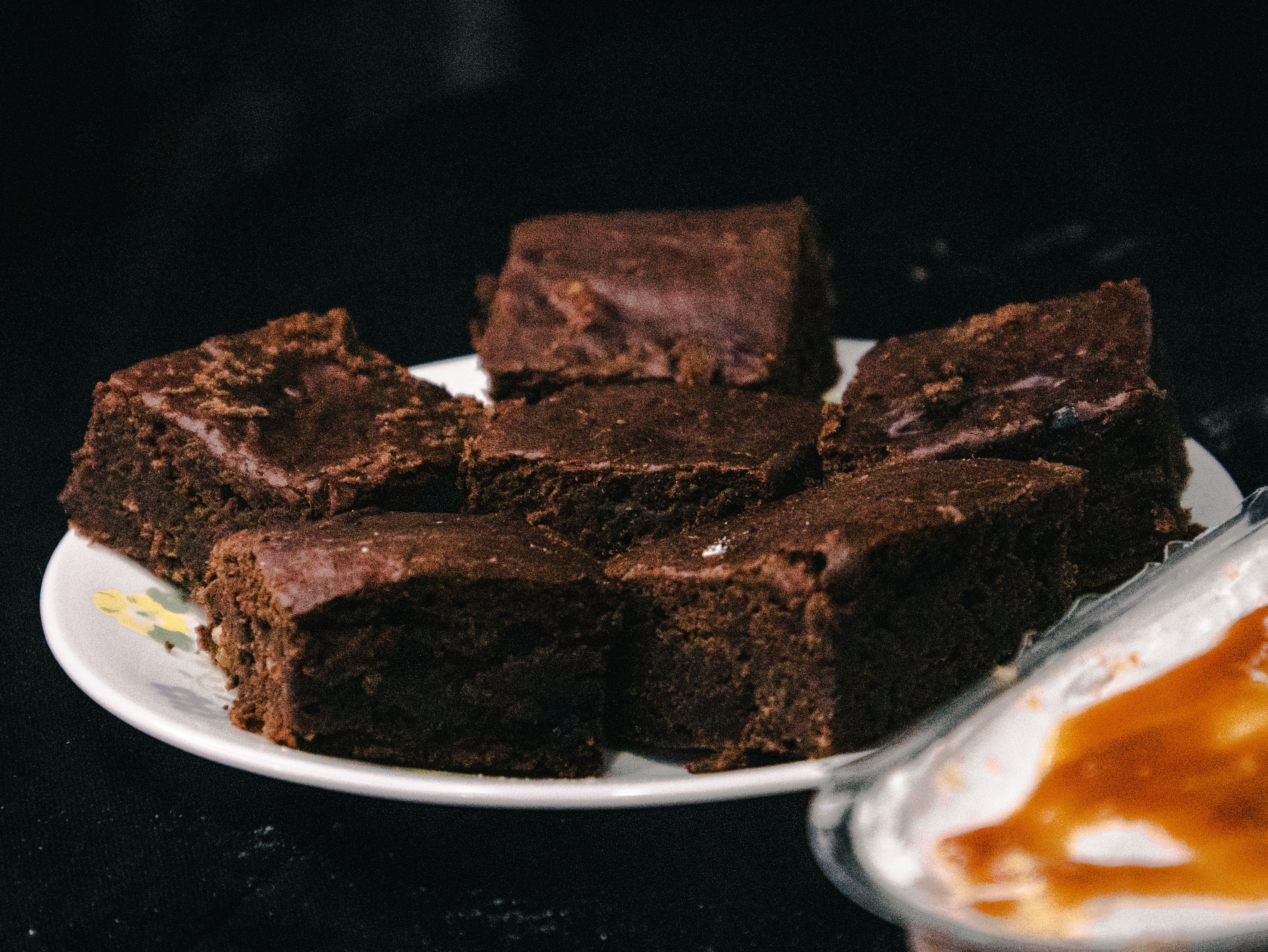 Besides the brownies, the effects of chocolate is also known; all the pleasures, almost sinful to the taste. But no guilt trips there for sure because chocolate can also lower blood pressure and cholesterol. This does not mean it's okay to eat a whole lot of chocolate at any time, because it is still a high calorie food. That means too much and you could gain weight you do not need.
For this dessert, brownies, my wife used dark unsweetened chocolate powder which gives it a taste I can only describe as decadent . Everything about this brownie would excite your tastebuds. It's rich chocolate taste is absolutely sensational!
Long story short, everyone enjoyed the chocolate brownies, and I know you will as well. Enjoy Brownies.
---
Brownies Recipe
BROWNIES
Ingredients:
½ cup butter
2 ounces unsweetened chocolate powder
2 eggs
1 cup sugar
1 teaspoon vanilla essence
½ cup flour
½ teaspoon baking powder
¼ cup peanut powder
¼ cup chopped peanuts (or pecans)
Pinch of salt
Direction:
Melt the butter in a sauce pan over low heat.
Add the chocolate powder and mix well over the fire. The chocolate mixes easily. Set aside to cool.
You could use a hand mixer to help you mix the ingredients well. Beat the eggs until they look light yellow like above. Add the sugar and the vanilla essence.
Mix well until you have a smooth mixture. Sift the flour and baking powder together.
Add the flour to the cream mixture and beat well. Add the flour to the cream mixture and beat well.
Add the chocolate mixture...and mix well. The mixture gets thicker as you mix. Add the peanut powder (and peanuts if you wish). Mix well again.
.Add the peanut powder (and peanuts if you wish). Mix well again. The mixture gets thicker as you mix. Pour the mixture into a well greased pan and bake for 45 minutes or until knife inserted in centre comes out clean. Cool before cutting.
---
Brownies FAQs:
How do I know the brownies are done baking? Test by sticking a toothpick midway from the center. If the brownie is done it should be dry.
Can I freeze the brownies? Yes, Just make sure the brownie cools before you cut it in small squares. Place the slices in a sealed container and refrigerate.
---
Well that's it for another tasty recipe. Ah gone!
Don't forget to leave your comment for this brownies recipe in the comment box below.