8. Curry Ramen
In Season 2, episode 8 (Midnight Diner- Tokyo Stories), the Master prepared Curry Ramen (curry uden) for a pachinko parlor employee and his middle school classmate while they reconnected. The episode touches a bit on gambling. This recipe is really a merging of two recipes Japanese Curry and ramen soup.
Now, the Japanese curry preparation is different from our idea of curry. See the link provided. The curry is used as a topping for the Ramen noodles. This is not something we do in a Trini kitchen, because to us it sounds strange. So why not try it?
Curry Ramen Recipe
This recipe calls for a few ingredients, assuming that you have already prepared the Japanese curry dish. The other ingredient is 3 packs of ramen noodles.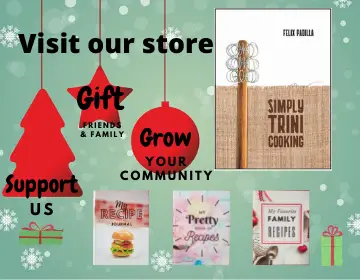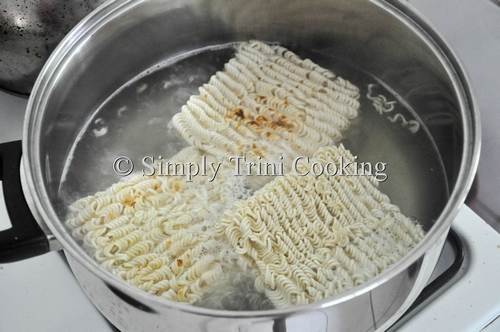 Boil the ramen noodles according to the package.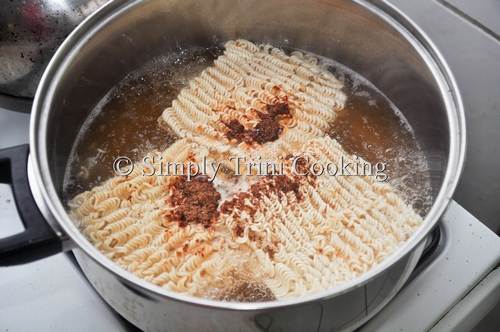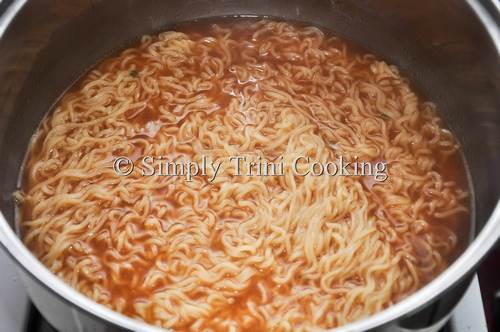 I used a Ramen pack with beef stock but any of the stocks will do. Experiment with the tastes.
Pour the noodles with liquid in a bowl, add hot Japanese Curry over a third of the noodles. Garnish with chopped chive. (Note: this really added to the taste of the dish). Serve immediately and enjoy.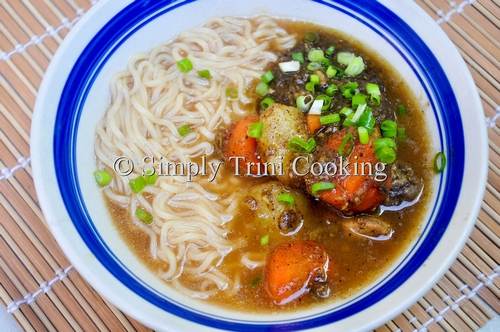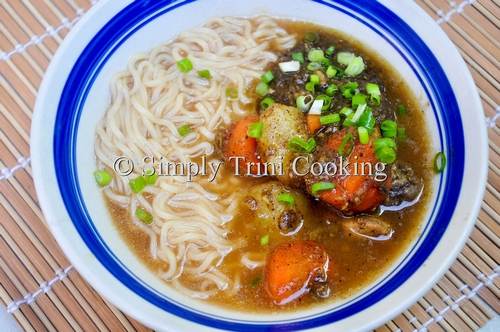 Well that's it for this post. I hope you all enjoyed it. Do leave your comments below. More to come.
Ah gone!