9. Dhal Gutney
The Dhal gutney or dhal gutni (dal goot - nee) is a wooden cooking utensil, common in local East Indian cooking, and used especially when making dhal. After the split peas has boiled, the dhal gutney is used to break up the peas into a pureed consistency by swizzling it between your hands. The dhal gutney can also be used to swizzle callaloo.
A Dhal Gutney (dhal gutni) or the Blender?
Back in the day, this was the main utensil used when making dhal, but with the advent of electric appliances people are now using blenders to puree the dhal or callaloo - unless there is a blackout. Usually, the dhal gutney is made of white pine wood because it is odourless, and is also light to manoever. In some instances, people call this utensil a wooden swizzle stick to differentiate between the other popular swizzle stick we use in Trinidad and Tobago.
Making Your Own Dhal Gutney
As a boy growing up, making a dhal gutney was just a normal pastime. I could remember spending hours planing the wood for the handle to get it just right... now wooden dowels are sold at the hardware. So being one who shares my knowledge, I invite you to click here to learn how to make a dhal gutney. It's really simple to make and you'll be swizzling your own dhal by hand, the traditional Trini way, in no time.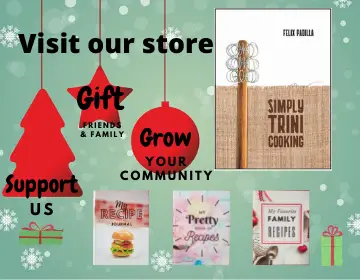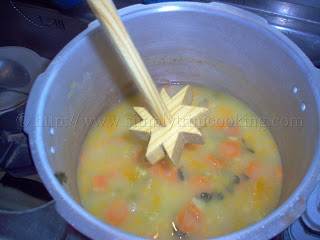 The swizzle stick and dhal gutney are two similar cooking utensils used when preparing meals. However they are used to produce different consistencies.