Here are 10 ideas to stretch your wedding food budget.  If saving money is what you want, so you have more to spend on the honeymoon or on your first home decorating projects, these ideas will help you achieve that.  One aspect is planning a wedding is the food budget.  However, you can serve your guest a banquet  fit for royalty, and yet not look cheap.  Here is how you can save in your food budget.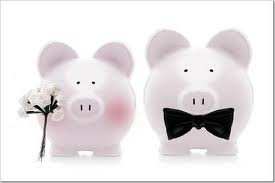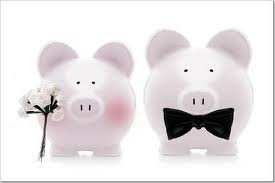 10 Ideas to Stretch your Wedding Food Budget
Avoid venues that control the catering

. If it is difficult to avoid, choose menus for the meals that you (the couple) would eat.

Have a brunch type of reception.

This type of reception usually takes place during the early morning 10 to 11 A.M. and the meals are generally simpler. Fruits, breads, muffins, etc. are usually served. Above all, less alcohol would be served in a brunch type of reception. This makes such a reception inexpensive. But care must be taken to ensure that the meals are attractive.

Don't be stingy.

Just because it is your wedding, you don't have to do everything. Accept help from those eager family members and friends. (And let them do their work). Among family and friends could be found a number of talents: catering, food decorating, and hospitality.

Have someone to guard the liquor for you

. Need I say more? This prevents a whole lot of other unwanted accidents.

Serve buffet style and make an impressive presentation

. Buffet style catering decreases the amount of waiters needed.

Limit the type of drinks served

.

Limit the guest list.

Devise a strategy in selecting. For example, only family and friends seen and contacted within the last 3 years.

Have shorter receptions.

Decorate the cake yourself.

Have a menu in mind before you speak with your caterer.

Don't leave it entirely up to someone else.
Finally, your helpers are god-sent so treat them like royalty on the day. Thank each of them for their help.
There you have it.  Go ahead and apply these 10 terrific  ideas to stretch your wedding food budget and enjoy your honeymoon.