A marvelous idea to save on the food bill is to make a vegetable garden.  Importantly, you do not need a large expanse of land for your own homegrown vegetables. Container vegetable gardening is possible. However small it is, it can decrease you food budget. If space is your limitation, every possible area is a potential planting area: the patio, the balcony, and even a sunny corner in the house.
Maintaining a Vegetable Garden
Some vegetables take up little space, such as carrots, lettuce, cabbage, spinach, tomatoes, ochros, beans and peppers. Don't forget the herbs. Fresh herbs are always the best to help make the food you cook taste delicious. If you have lots of fresh herbs in your garden, you have little need for seasoning salts that are loaded with MSG. However, the amount of sun available in that area determines which crop to be grown. Also, a proper drainage is necessary to ensure a healthy crop.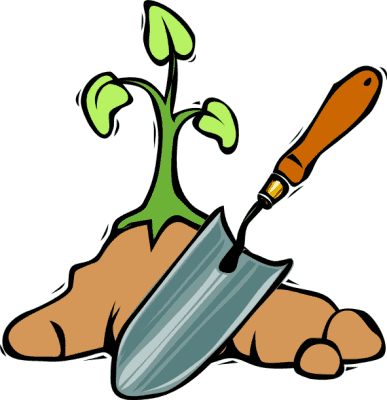 Maintaining a sustainable garden means keeping the soil healthy. One way of doing this by the use of a compost crop. Harvesting removes nutrients from the soil. Nutrients can be replaced if compost is made from plant debris or vegetable waste. Also, a compost crop can be grown for this reason. The stalk or leaves from the compost crop could be used as compost food for the vegetable crops.
Important Tips for Your Vegetable Garden
The crops need as much sun as possible to grow.  Some plants need eleven hours of sunlight. You need to know if your plant is in need of that much light to determine the best location for the plants. For such a plant, the poorest areas are areas that are exposed to less sun during the day.
The size and shape of the bed should help plant establish its own climate, especially below the bed. Generally, a bed should be 3 feet by 3 feet. The path in the garden should not be wide. Making the best use of space can help conserve water. The garden should be laid out in squares, as this helps optimize space, conserve water, and thus maintain an ecosystem that allow the crops to be healthy.There are a number of tools that help gardening. The most important tools are: the bow rake, spade, fork, and bucket. Others are trowel, hand fork, shears and watering can.
Keeping Pest Away.
Finally, here are some pointers on keeping pests away from the plants naturally:
Cover the plant with a fleece until harvest, except to remove when you are tending to the plants.
Use soapy dish washing liquid to keep pest or bugs away.
Some plant serve as good insect repellents on their own: such as, rosemary, sage, lavender, basil, geraniums, and marigolds. Grow them next to other vegetables.
Maintain space between the crops so leaves can dry and mulch your crops.

A Rewarding Experience
Having a vegetable garden is rewarding in many ways. You have a variety of herbs and vegetables in your backyard to help make those delicious and economical meals. What I like about container gardening is that it brightens the space and makes it appealing. But above it all, when you harvest your first crop you will be proud to show off the fruits of your labour.
Note: Do not collect plants for your vegetable garden along highways as they are most likely to be contaminated with carbon dioxide.