Is eliminating trans fat from our foods really easy? On the helm of the ban of trans fat in foods by the FDA, one respondent to an article was adamant that his civil rights was being eroded and that Socialism was slowly creeping in on America. He was not the only one to express that feeling.  This got me thinking that this seems to be a really big issue and many really felt that the government had no right to dictate the personal food preferences or dietary choices of its citizens.
In 2002, Marion Nestle published a book called Food Politics.  Then, she was lambasted for blaming the food industry, marketing executives, and even school principals for the obesity problems experienced by many.  They reminded him of "will power" that people more or less possess. 
Is Food Your Choice
So today, we are hearing a similar argument, but this time it's about trans fat and the FDA.  The argument continues on whether food preferences is a personal responsibility, or one of the food industry, or should the government set limits on the food we eat. The new limits are now on the type of food we eat, specifically trans fat food.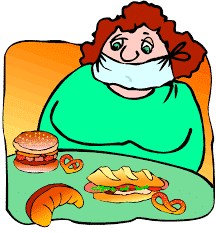 The FDA has taken steps to remove artificial trans fat from the food supply as they are considered generally unsafe. Trans fat raises LDL cholesterol and, as a result, can cause heart disease. How swift this removal of products with trans fat in the market will eventually depend on the producers.
Like Nestle, I believe there is a bigger picture to this issue.  It means that we must open our minds to consider the purposes of the government and the food industry.  Most would argue that it is self-explanatory: the food industry is responsible to induce purchase for their food, and the responsibility of the government is supposed to be actively aligned with the welfare of the voters, but at the same encourage business growth. 
Do Businesses Support Eliminating Trans fat
However, the main fact remains that businesses continue to make billions of dollars marketing unhealthy foods, and the government is often accused of passing laws that favor corporate health over human health.  For once there is a law that  goes to the favor of the consumer, yet there are many who criticize the decision by the FDA for banning trans-fat in foods.
Nestle once said:
If poor food choices are a matter of personal responsibility alone, then public health efforts should focus on educating people to eat better. But if the food environment makes it difficult to eat healthfully, public health must focus on political strategies to change society so that healthful choices are the easier -- the default -- choices."

Marion Nestle
I admit this commentary is not just about eliminating trans fat in our diet. It is also about other things placed in our food that can make us sick. How do we protect ourselves from unhealthy choices and unhealthy food masquerading as healthy foods?
Maintaining a healthy diet is difficult today.  Companies are not always truthful about the products they sell. They are not always honest about the data they collect on the health benefits of their products as. We have seen this from ad to ad. Plus, there is hardly an apology or a recognition of their ill will to the buying public, their consumers. There actions also burden the government's health system and the tax payers.
So I would like to encourage all our readers to think of food production, not like what the food companies want us to think of, but as a collective social responsibility when it  comes to making healthful choices easier.  I only hope that we in the Caribbean can consider these issues just as well; for addressing and encouraging each other to eat healthfully is an ethically and equally, socially responsible practice of any democratic society.
Reference:
Marion Nestle. (2013). Food Politics: How the Food Industry Influences Nutrition and Health.  University of California Press.