4. Bailna or Rolling Pin
A bailna or rolling pin is a simple kitchen tool used to roll out doughs to make breads, roti or bake. Yes, even pizza doughs. The rolling pin can be traced as far back in 800 B.C. among a group of people called the Etruscans. Their civilization existed in ancient Italy. They were people who were advanced in farming and animal husbandry. Their culture is associated with gourmet cooking. The rolling pin was one of their inventions.
The basic shape of a bailna or rolling pin are Rod types pins or Rolling or French type pins.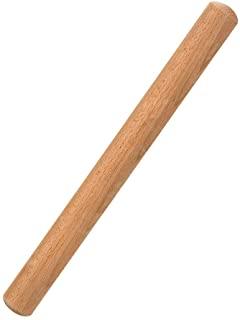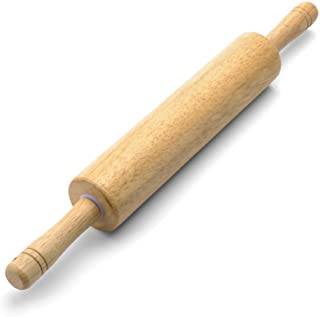 Bailna or Rolling Pin: The Many Materials
A bailna or rolling pin is made of baked clay, smooth branches with the bark removed, glass or marble. However the popularity of breads in Europe saw the perfecting of the rolling pins we know today: wooden with tapered ends.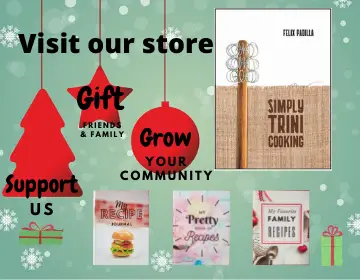 This utensil is commonly made of wood, but nowadays, it is commercially made out of plastic and other materials. But the wooden bailna, from my experience, is the best. It is also handy for making crumbs easily. Just place crackers or toasted bread in a paper bag or wax paper and crush it with the rolling pin.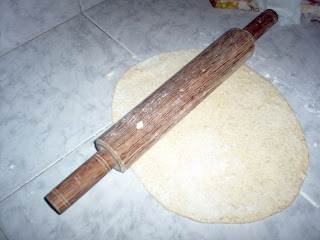 Bailna or Rolling Pin you could buy
A stainless steel metal rolling pin like this one is also perfect for buttery doughs. This rod design allows you to add the right amount of pressure to the dough. It has the cooling properties of marble stone, but it is not as heavy and it is more hygienic. Even kids can use it for craft clay and play-doh. You could also find some with handles.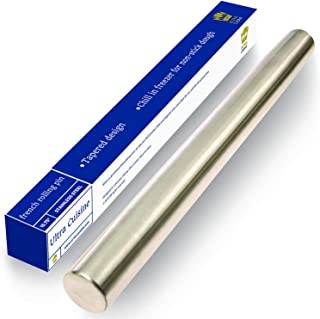 The polished marble rolling pins like this one is cool and smooth. It keeps pastry doughs cool and prevents sticking. It is therefore perfect for buttery doughs on marble slabs. They are easy to clean. Just wash with warm water.
Most marble rolling pins are hand crafted design. They are beautiful. In the kitchen, they roll out pizzas, cookies, bread, fondant, crush nuts and tenderize meat. They do not get moldy and hold odor. Another rolling pin you may be interested in is the Chinese Jade Stone Rolling Pin.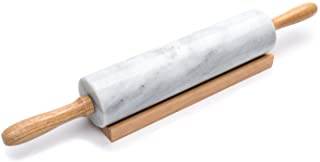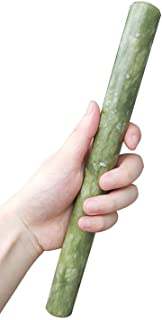 A silicone rolling pin is a modern rolling pin. it comes in two handy sizes (12 inches and 9 inches). It is smooth and does not hold any odor. It also does not stick to the dough.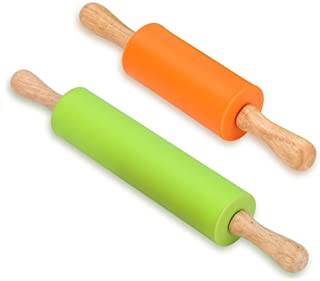 You can find rolling pins with amazing patterns engraved on them. These rolling pins allow you to make beautiful looking cookies or decorative pie crusts. Most are made of wood.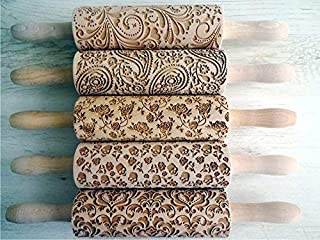 The classic rolling pin is made of hardwood wood (most times pf pine, cherry or maple). Hardwood is durable and moisture resistant. Most are comfortable to hold and easy to control. There are variations of the classic wood rolling pin and it comes in various sizes. Your wood rolling pins should be wiped with food grade oil that would not go rancid (such as coconut oil or Block oil) to create a waterproof seal, to keep pastry from sticking to it, and to keep the wood from drying out. Never let you wood rolling pin sit in water.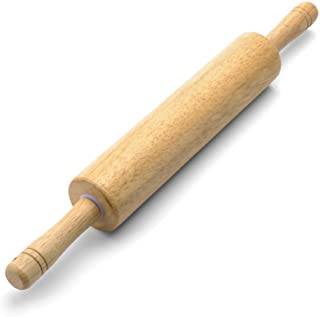 You cannot do without this cooking utensil in the kitchen.